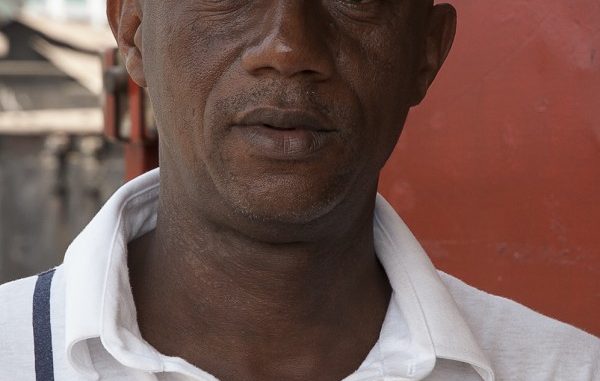 By KABS KANU :
Today, while helping to mourn the loss of a son and a father of two members of my congregation, I learnt with disbelief and consternation the passing away of one of my old-time colleague of the pen: Samuel Junior John, the Deputy Editor of the Awoko newspaper , who went to be with the Lord this evening in Freetown.
It is another big loss to the nation because John was a brilliant and imaginative writer . He was an excellent gentleman, very pleasant and cooperative and fruitful to work with.
It is another loss of one of the hard core media professionals of the 1970s with whom I worked as Sports Correspondent of WE YONE, under the editorial masterdom of the great journalism icon, the late Sam Ebenezer Metzger, who contributed in no small way to the rugged , hard but efficient training we received in this inky profession.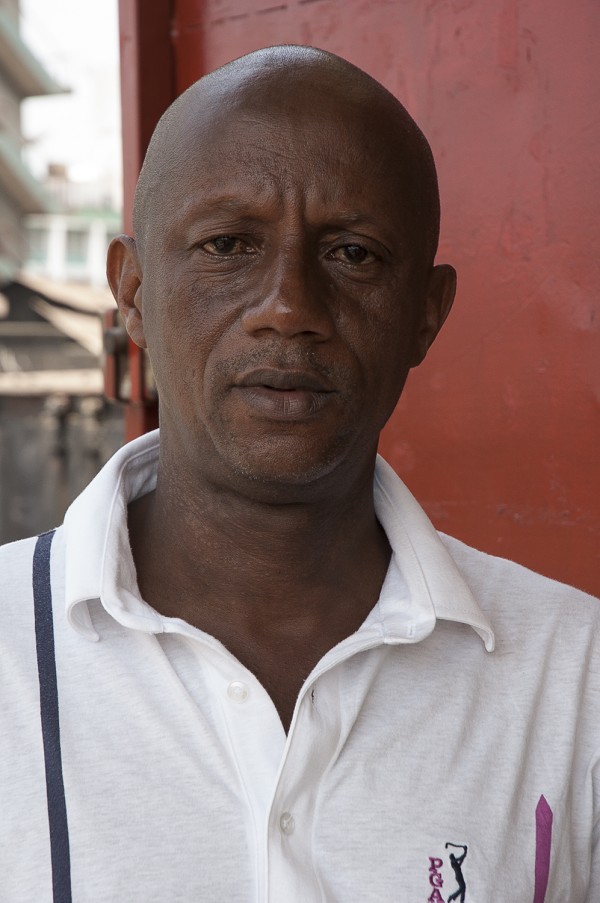 We had a hard core team that used to congregate at 55 Bass Street, Brookfields , composed of Sportswriter and dramatist, John Kolosa Kargbo ; columnist of the Weekend Spark and the Leonean Sun ( owned by Roland Martin), Conrad Roy ; We YONE reporter Kabba Kargbo , Samuel John himself, the then roving free Lancer Steve Kwawigoko Roy Stevens ; the present IMC Commissioner who worked for We YONE before becoming Sports Editor of the Daily Mail, James Williams ( Jay Willie).
In those days, there was no Internet or social media and 90% of the people did not have a TV. Only We Yone , the Daily Mail and SLBS were regular newsgivers. Daisy Bona's FLASH and Martin's SPARK were irregular. Not many hardhitters in the print media and We knew that what we wrote was all that the people had for news or opinion making. There was thus need for much preparation and collating of views. We would brainstorm the day's news events and joke about the eccentricities of the great Sam Metzger. We were the MEZZO BREED. Soon after, the TABLET was opened by Pios Foray , Frank Kposowa and Hindolo Trye, principally. I became the Sports Editor.
Junior John was JK's understudy. He was very humble and took instructions from him. He learned fast, to the extent that when JK would be wrapped up with his drama business, Junior would cover the SLFA soccer league at Kingtom for him. He learnt the technical language of sports writing fast and old MEZZO began to like him, though MEZZO himself would write sports too. Many people did not know that Sam Metzger ( Mezzo) was also an accomplished Sportswriter. He would not use his name in the byline.
Somebody also was involved in sports journalism in those days: former Director of Sports and head of the referees association, the late E.B. Wallace – Johnson, who ran the Sports Star newspaper and also did some free lance for We YONE and Daily Mail.
I loved and enjoyed working with Junior John. He was not controversial or given to the unhealthy competitive attitude of those without self- esteem. He knew he could do the job and his confidence in himself made him to get along with everybody he worked with.
When Leone Stars visited Liberia and I had moved to Liberia and was then working for the Sports world, owned by the late Liberian sporting mogul, Willis Knuckles, I remember us bonding on the field and he was cooling me down when the referee started making controversial decisions in the match that ended 2-2, with the late Zagalo and Lyndon Thomas scoring for Sierra Leone.
Junior worked for Cocorioko between 2004 and 2005 as our Sierra Leone correspondent, but he did not want to be given a byline because he was already committed to Awoko. He was a faithful and diligent worker and was always on time with his quota of three news items a day. I loved working with him once again.
Apart from our professional synergy and collaboration, Junior was a personal friend too when I was in Freetown and we used to hang out together with JK, Abdul Aziz Dyfan, Osman Bangura, Conrad, Roy Stevens etc. He spoke less but was humorous. He was a perfect gentleman.
Unfortunately, almost all of these members of the MEZZO BREED that used to hang out at Bass Street, Brookfieds, to fraternize and brainstorm are gone. JK died first. Then Conrad, then Kabba Kargbo, then Roy Stevens, and now Junior. It is so sad. Only Jay Willie and I are alive.
May God grant Junior John eternal bliss .
PHOTO CREDIT : PETER ANDERSEN .