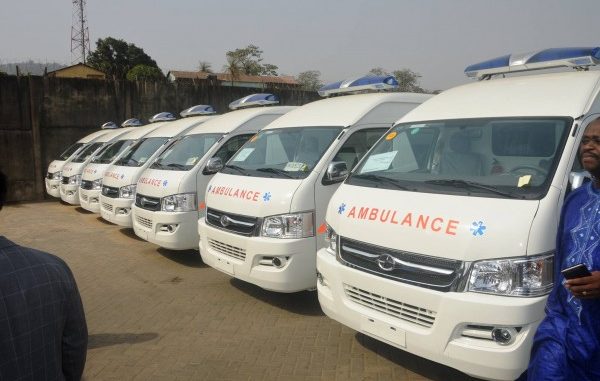 By State House Communications Unit
The government of the People's Republic of China, through its Embassy in Freetown Friday 13 March 2015 handed over 40 brand new ambulances, assorted medical supplies and malaria drugs to President Dr Ernest Bai Koroma at the Queen Elizabeth II Quay in support of the fight against the Ebola virus disease in Sierra Leone.
Accepting the gifts, President Koroma inclined; "I don't know when I should stop saying thanks to our Chinese brothers for their support to us," saying that early this week a newly assembled Biosafety Level 3 laboratory was handed over to government which shows a clear milestone in China-Sierra Leone relations.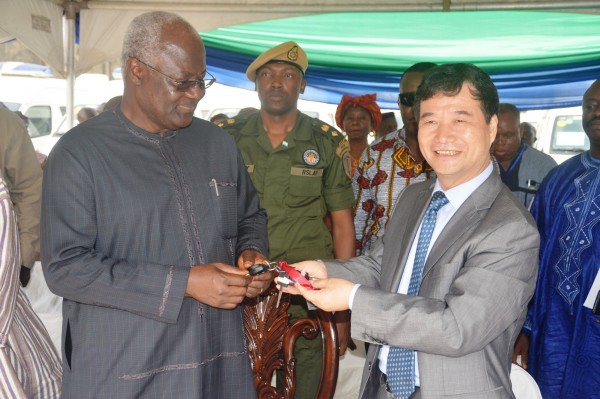 The Head of State recalled that ties between the two countries spanned forty years back and China's support to Sierra Leone is visible everywhere in the country, adding that when the disease broke out China was the first nation that came in with support. He acknowledged that China has flown in with over five cargo planes loaded with equipment, medical supplies and drugs which have contributed greatly to the fight against Ebola in the country, and are also helping with the training of health workers.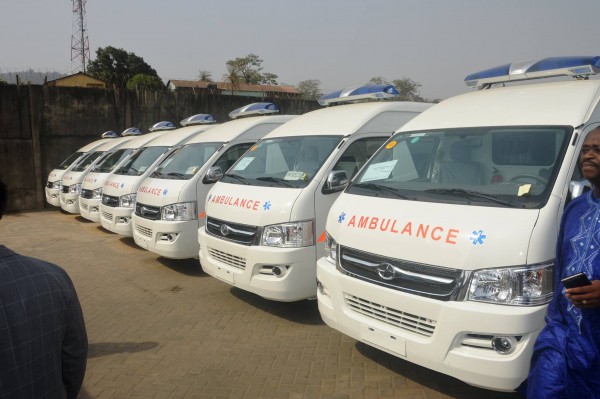 The President described the donation of ambulances and medical equipment as timely, strategic and significant in that it reminds all that Ebola is still around us and that we should continue to fight the virus until we get to zero. He observed that China's support to Sierra Leone neither comes with strings attached nor with any conditionality, hence thanked the government and people of China. President Koroma promised to visit China to thank the government and people for their support to Sierra Leone, especially during this dreadful outbreak.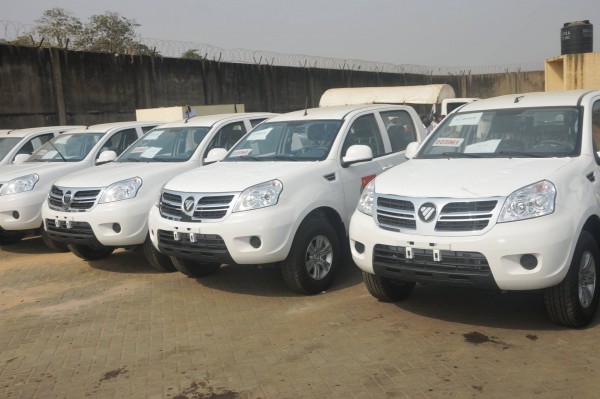 Handing over the gifts to President Koroma, the Chinese Ambassador to Sierra Leone, H.E. Zhao Yanbo disclosed that the materials include one thousand beds, motorbikes, forty ambulances, worth millions of United States Dollars, in reinforcing the fight against Ebola and to help rebuild the country's public health system. The gifts, the Chinese envoy said are from the hearts of the Chinese people to the people of Sierra Leone, based on long standing ties that have existed between both countries.
He said the Chinese medical team has deployed one hundred and twenty personnel at treatment and holding centres, working as personal protective equipment trainers, helping with contact tracing and surveillance, adding that China is proud in supporting Sierra Leone in the fight against Ebola. He also commended the leadership of President Koroma in halting the receding virus.
Ambassador Yanbo said government has made a lot of achievements in the battle against the epidemic, hoping that with joint efforts the war against the virus will be won soonest.
Moving the vote of thanks, Sierra Leone's ambassador to China Victory Bockarie Foh, thanked President Xi Jinping, the great people and government of China, and lauded the strong leadership of President Koroma in the fight against the disease