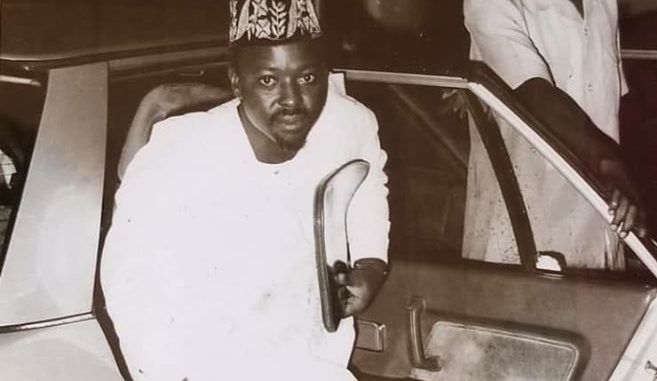 Late Hon. HASSAN GBESSAY KANU was this evening laid to rest at his Joe Town Village , Koya Rural ,  in the port Loko District.
Hassan Gbessay Kanu was a very strong Member of the APC party.
He was born  on the 2nd of April 1944 and  died on the 1st of January 2020.
He was a member of Parliament for Koya Rural  and later became the Minister of Works. He was also  Minister of Energy and Power and the Minister of Finance among others.
He held very important positions  before his demise. He was the Chief Executive officer of the TransWorld Insurance company, where he created employment for many Sierra Leoneans.  He cut across all political divide and was accommodating and Supportive . He will be missed by many Sierra Leoneans.