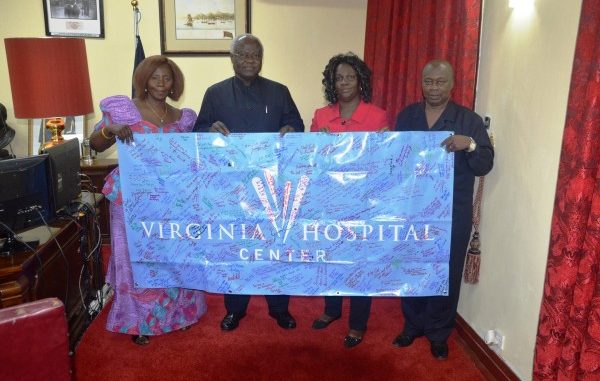 By State House Communications Unit
When the Ebola epidemic in Sierra Leone worsened and overwhelmed the country's fragile health care system, some Sierra Leoneans at the Virginia hospital center in the US, appealed to the hospital's administration for assistance towards the fight against Ebola. Consequently, a 40-feet container with assorted medical supplies and equipment was put together to assist the country defeat the now receding virus.
On Monday June 8, 2015, the Health Adviser in the Office of the President Madam Yabom Sesay-Koroma presented these medical supplies and equipment to the Connaught, Princess Christian Maternity (PCMH) and Ola During Children's hospitals in Freetown.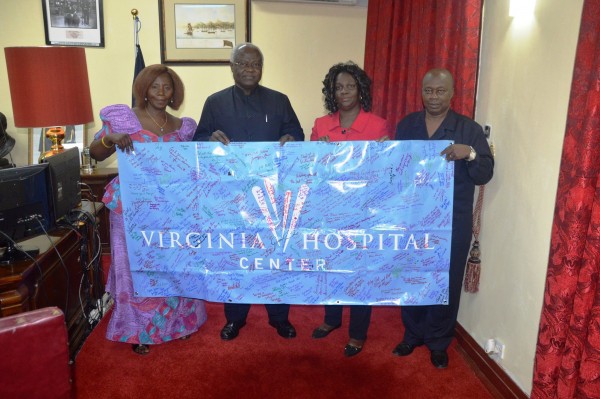 As former employee of the Virginia Hospital Center in Arlington, United States of America, Madam Sesay-Koroma disclosed that Sierra Leoneans working in the hospital donated their vacation hours and established an Ebola response fund that was used for the procurement of the assorted medical supplies and equipment donated to the three hospitals.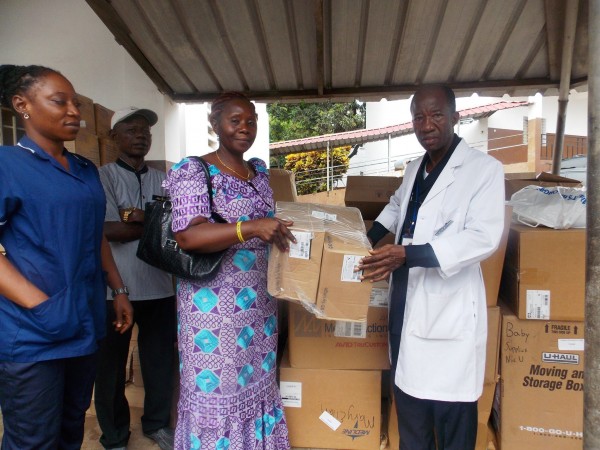 In her presentation, the health advisor said the Virginia Hospital is committed to promoting wellness and care in Sierra Leone, disclosing that they also have bigger plans in terms of medical assistance to the people of Sierra Leone. She furthered that as health adviser she has been working as a liaison between the Virginia Hospital and the government of Sierra Leone to making sure government's effort is complemented and intensified the national response in fighting the virus. She encouraged the recipients to handle the equipment with care and use the supplies for their intended purpose adding that such assistance will bolster the fight against the receding virus and help the reconstruction of health facilities in the country.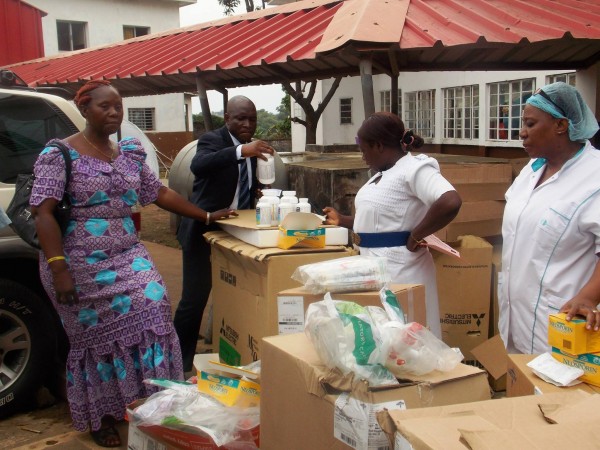 At the Connaught Hospital, Dr Thaimbuya Kamara thanked both Madam Sesay-Koroma and Virginia Hospital; he described the gesture as impressive and useful. Matron Isatu Kamara of the Connaught Hospital acknowledged the efforts of Sierra Leoneans saying that such patriotic efforts are needed to supporting the government of Sierra Leone in building the country's health infrastructure and making health systems resilient.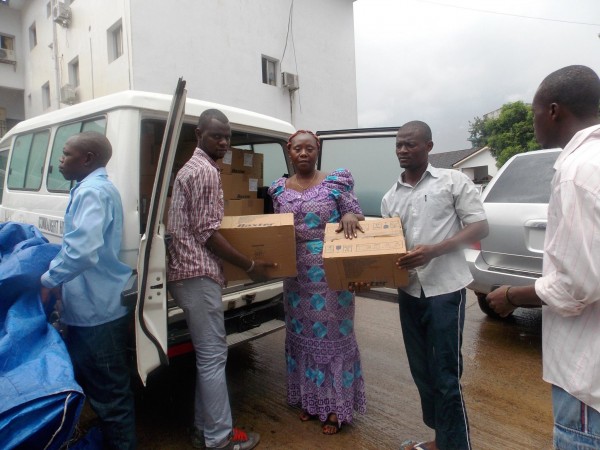 Receiving the donation, Dr Alimamy Philip Koroma profusely thanked the donors and assured the items will be used for the intended purpose. Two incubators and other medical supplies were given to the Ola During Children's Hospital. The medical supplies and equipment include protective gowns, hospital beds, medicines, incubators, books and other items.