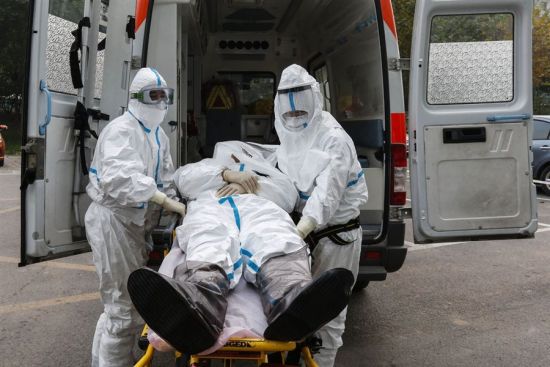 Ebola cases in Sierra Leone have fallen for the second straight week and health experts say the region could be turning a corner in the battle against the disease.
The number of new cases in the three hardest hit nations – Liberia, Sierra Leone and Guinea – is at the lowest level in months, the World Health Organization reported Wednesday.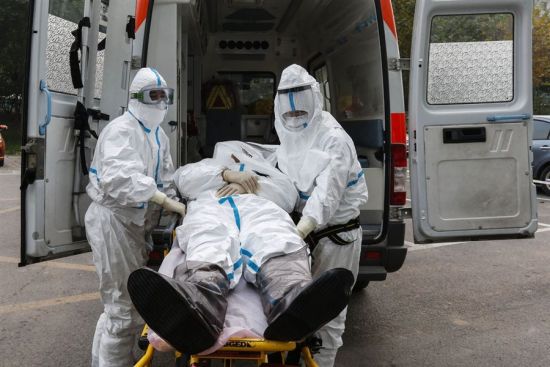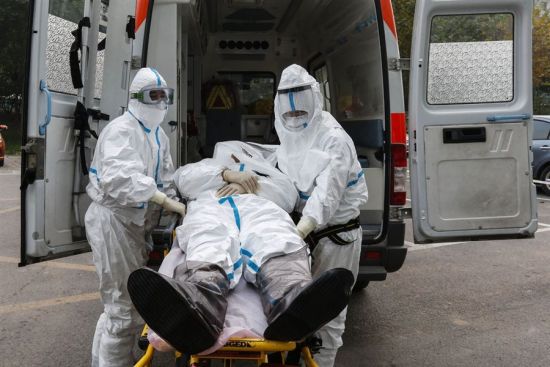 In fact, the outbreak in Liberia could end by June, provided that at least 85% of patients receive hospital care, according to a new study in PLOS Biology. Patients who don't get to the hospital for treatment are more likely to die and may spread the virus to relatives caring for them.
While the Ebola epidemic is far from over, the situation has vastly improved since September, when the Centers for Disease Control and Prevention predicted that there could be as many as 1.4 million cases by this time, if swift action were not taken.
Since then, the U.S. and other nations have sent thousands of troops and aid workers to build hospitals and treat patients, actions that have limited the size of the outbreak.
The WHO reported Wednesday that there have been 21,296 cases and 8,429 deaths. Ebola has sickened 825 health workers and killed 493 – a massive total for a region which had few doctors, nurses and hospitals.
The international relief effort – while slow to get going – has made major progress. Health officials are preparing to begin large-scale trials of the first Ebola vaccines in Liberia by the end of January; additional trials are set in Guinea and Sierra Leone in February.
Cases in Liberia have declined from a peak of more than 300 per week in August to only eight in the most recent week, WHO says.There were two days this month with no new cases in Liberia.
The number of new cases there is at the lowest point since June, WHO says.
In August, at the height of the outbreak, Liberia took the controversial step of cremating the bodies of all Ebola victims, rather than burying them, to prevent the virus from spreading at funerals. Traditional West African funerals – in which mourners often touch the bodies of the deceased – have been blamed for fueling the Ebola outbreak. The corpses of people who die from Ebola are highly infectious.
This week, Liberia announced it would no longer require cremation. Instead, Ebola victims will be buried at a 50-acre site set aside for victims of the virus. A new report from the CDC finds that Sierra Leone also has made progress against Ebola.
Some health experts are more worried about Guinea, where the outbreak started more than one year ago, says Michael Osterholm, director of the Center for Infectious Disease Research and Policy at the University of Minnesota. The health system there remains fragile.
West African nations need to "keep the pressure on or these numbers will go back up," Osterholm says. "Think of this epidemic as a big forest fire. If you suppress it in most of the forest, you can put it out. But you have to suppress all of it or it will come back."
The Ebola outbreak in West Africa "will not be over until it's completely over," Osterholm says. "Remember, the entire epidemic started with just one case."
As the number of Ebola cases fall, testing vaccines could become more difficult, Osterholm says. It's easier for scientists to measure whether vaccines are working during an outbreak because there tends to be a much clearer difference in infection rates between those who get an effective vaccine and those who don't.
Osterholm says he worries that recent progress against Ebola will make people grow careless or make international donors think they no longer need to contribute to battling the outbreak. Americans have tended to lurch from apathy about Ebola to panic when the first few cases on U.S. soil were diagnosed and then back to apathy about Africa when the threat to the USA has seemed less urgent.
"We need informed, heightened awareness about Ebola," Osterholm says. "We don't need overreaction, but we don't need apathy, either."
U.S. WEEKLY