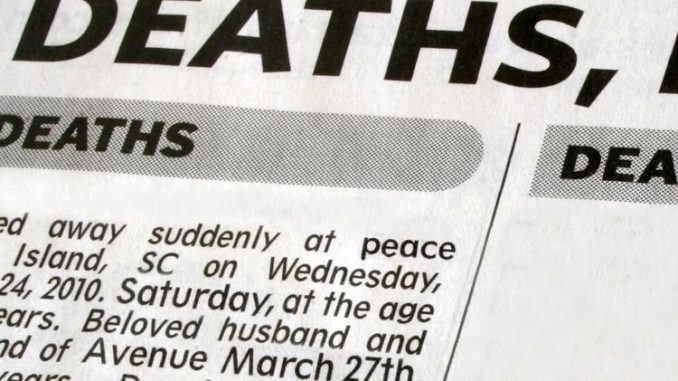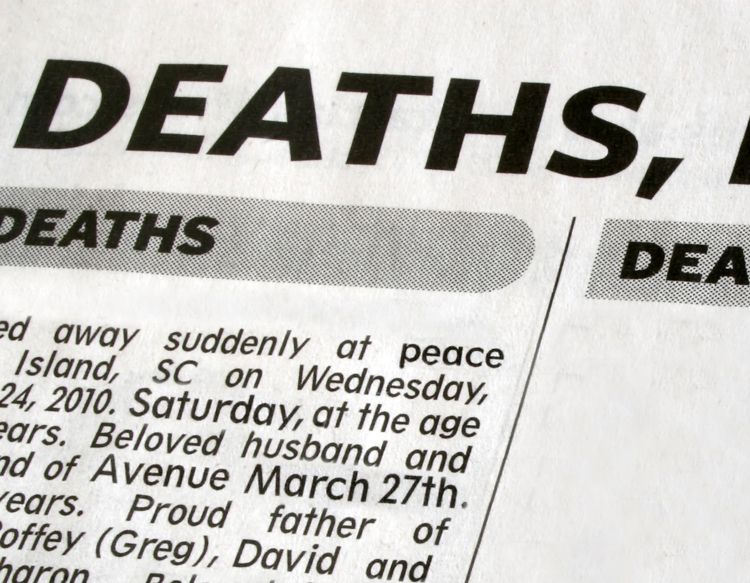 OBITUARY ANNOUNCEMENT
The death is reported of Rev. Manso Abraham N'Bompa Turay. Justice of the Peace , Commissioner of Oath, age 90 years, which sad event occurred on Sunday 8th March, 2020 at his residence, 26A Peacock Farm, Wellington. He is survived by his wives, Madam *Tenneh, Yeabu and Yealie.
Children-Lansana N'Bompa Turay (USA) Mactaru, Alusine, Rev. Tamba , Sahr , Hassan , Daniel (USA) Rev. Abraham, Joseph Saidu N'Bompa Turay (Journalist) Councilor Sheku, Kelvin USA), Kandeh, Sembeh, Andrew and several others.
Other children includes: Miss Eleanor N'Bompa Turay, Aish Baby, Mrs. Evelyn Bombolie Turay, Isatu (Holland), Fatmata (UK), Mrs Salamatu Kollie (Liberia), Gladys, Mrs Marie Mansaray, Mrs Victoria Kanu, Mrs Alice Taiwo Kamara, Mrs Dora Babagalah Conteh, Ramatu, Mrs Sarah Kallon, Mrs Adama Marah (USA), Kumba, Mrs Bintu Koroma, Betty, Kadiatu and several others.
He is also survived by 92 grand children and 18 great grandchildren.
SISTERS – Madam Koloneh Turay, Sarah Turay and Adama Turay.
BROTHERS- Francis Turay, Joseph Yikiba Koroma and Stephen A. P Turay all in Freetown.
AUNTS- Yaunkain Kargbo ( Kamator, Kalanthuba chiefdom) and Baromy Kargbo (Freetown)
UNCLES- Pa Kanu Kargbo in Kamator, Pa Alimany Kamara (Kathombo) and others in Kasokira town, Kalanthuba chiefdom.
CLOSE RELATIVES: P. C Alimany Bockarie Yellan Koroma lll of Dansogoia chiefdom, Bumbuna, Chief Momodu Koroma (Peacock farm, Wellington), Daniel Sara Turay, Mr and Mrs David S. Kamara, The Kargbo family of Kamator, Turay family of Kasokira in the Kalanthuba chiefdom, Keleh Faulkner family (Calabatown), Samanko family, Conteh family, Max Peters family, Koroma of Biriwa, Binkolo, Kamakuwi, and Thonko family.
He is also survived by many nephews and nieces which included Monica Kamara, Christian Sonny Jusu, Thaim Jusu, Mrs. Abibatu Paran Tarawally ( Nee Jusu) Sampa Kamara, Alimany Turay (Guinea), Momodu Turay, James Turay, Prince Thallan Turay, Princess Satta Turay, Stephen Soriba Turay, Magdalin Gbonteh Turay, Nancy Yeanoh Turay, and Khallie Turay all in Freetown.
CLOSE FRIENDS: Chief S. A. Y. Sesay ( Masiyanday), Rev. Donald Koroma, Onikeh Kanu, Mr. Hamid Kamara, Yusif Sankoh, Apostle Dorah Dumbuya, Management and Staff of Freetown Supermarket, Prof Kamara and Staff of Iamteh University, Mr and Mrs Tommy Taylor, Mr and Mrs Alhaji Ahmid Diop, Ishwari and sons, Mr and Mrs Samuel Thompson, Mr Philip Nevul, Ibrahim Conteh, Mr and Mrs, Cosmo Jarret (USA), Mrs Elizabeth Tumoi, Dr. Doly Thompson ( Gambia), Abu Sovulla, Millennium Enterprise, Mr and Mrs. Justice Fynn, Principal and Staff of St Helena Sec. School, Bishop T. A Koroma, Rev. Benjamin B. Bangura, ACC Boss Francis Ben Kelfala, Philip Nevul, Amb Anthony Navo and the entire members of the National Pentecostal Mission of Sierra Leone.
Chairman and Leader of the APC party comrade Dr. Ernest Bai Koroma, deputy Alhaji. Minkailu Mansaray, the National Secretary General Amb Dr. O.F Yansaneh, Dr. Samura M. W. Kamara, Ambassador Dauda Kamara, Ambassador Victor Bockarie Steven, Paolo Alfred Conteh, Lansana Fadika, Hon. I. B. Kargbo, Hon. Chernor M. Bah, Alhaji Victor Bockarie Foe, Alhaji Sam Sumana, Haja Kallah Kamara, Dr. Sylvia O. Blyden, Saneh Sesay, Dr. Joseph Sam Sesay, veterans, Thomas Conteh, and the entire APC membership.
SONS-IN-LAWS:- Includes: Rtd. Ing Mohamed Bombolai Turay, Mohamed Tucker, Semion Bockarie Marrah, Hassan Bomba Koroma, Abdul Kanu, Babagaleh Conteh (USA), Unfa Kallon, Samuel Mansaray, Apostle Kollie (Liberia), Paul Mustapha Koroma, Eddie Koroma (USA), David Bakarr Kamara, Osman Koroma, Mohamed Dumbuya, Mrs. Kasim (USA) and several others.
DAUGHTERS-IN -LAWS:- Mrs. Fatmata N'Bompa Turay and, Beatrice , Hannah, Mariama, Elizabeth and Fatmata family.
The remains of Rev. Manso Abraham N'Bompa Turay ( veteran comrade and veteran journalist) will be churched at the Colombia Davies Funeral Parlour at 2pm and buried at the Wellington cemetery on Thursday 2rd April, 2020.