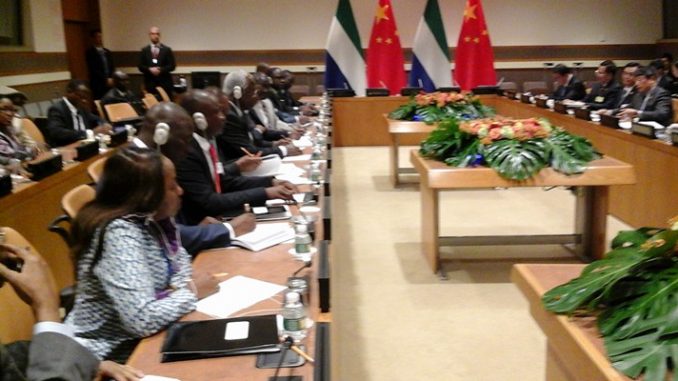 By KABS KANU :
One thing that is very obvious to us who are the delegates at the UN General Assembly is that President Ernest Bai Koroma still enjoys tremendous respect and credibility on the international stage. This was demonstrated once again at this 70th Session of the UN General Assembly. We should not even dignify with a response the rubbish being mouthed by the lost ones sitting outside and talking nonsense . Salone man lek fornartin labo ( The typical Sierra Leonean is a mere vain babbler ).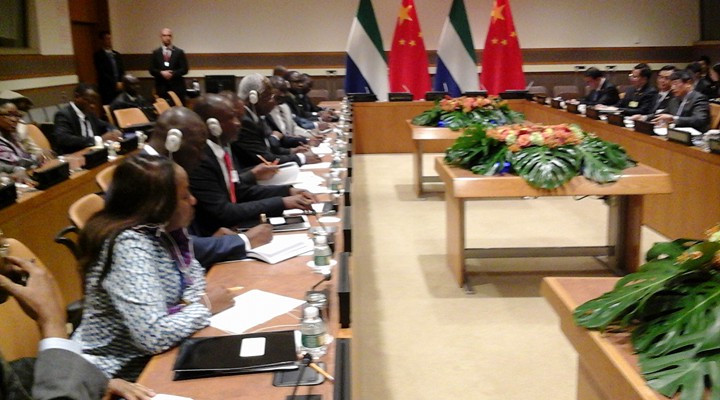 You had to be there to believe it. No leader in Sierra Leone has ever enjoyed the kind of respect and credibility President Koroma has . It is not only at home in Sierra Leone that the President is highly respected and valued. He is also highly respected in the international world. 
The bilateral meeting with China was a perfect example of an occasion that showed  the respect and credibility our President enjoys. For those who do not know, it was the Chinese President who diplomatically requested the bilateral meeting with President Koroma. And those of us who were at the meeting could not help it. Our heads almost burst with pride at the praises the Chinese President H. E. Xi Jingping showered on President. The Chinese leader is highly impressed at President Koroma's outstanding  and fruitful governance and he did not conceal it. Both leaders expressed mutual respect for each other and confidence in their commitments to their respective countries.
If the President's enemies , who do not want good things said of him, were at the meeting , they would have had heart attacks and died.
Meanwhile, all Sierra Leoneans should now focus on the immense socio-economic and political benefits that will emanate from the bilateral meeting .
I will start analyzing this bilateral meeting tomorrow with respect to its significance to our country.
BAD NEWS IS coming for those who do not want to see our country prosper. For patriots, however,  good news is coming  .
Keep a date with Cocorioko.