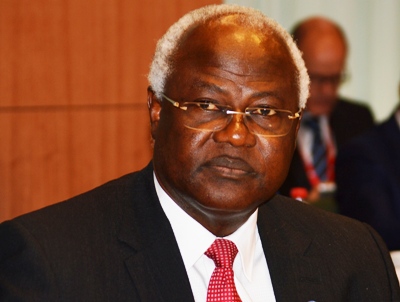 Sierra Leone's President, Ernest Bai Koroma, on Friday promised his country's readiness to support Nigeria in its quest to end the atrocities being committed by members of the Boko Haram sect.

Koroma spoke during a visit to President Goodluck Jonathan at the Presidential Villa, Abuja.

He said because Nigeria stood with his country during its difficulties, it was proper for his country to also identify with Nigeria in its trying times.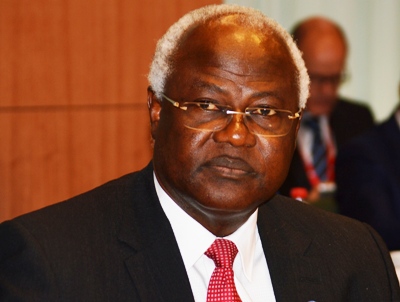 "We believe Nigeria deserves the supports. For Sierra Leone, Nigeria was there yesterday when we had our difficulties. I believe whatever little we can do to identify ourselves, whatever efforts we can put in solving this problem, we are prepared, we are here to demonstrate the determination to work with Nigeria," he said.

The visiting President condemned the activities of members of the sect, saying terrorists should not be allowed to continue to unleash violence on the nation.

He said it was time for Africa to unite with Nigeria to end the insurgency.

He said he was in Nigeria to identify with the country over the various terrorist attacks recorded recently, including the abduction of over 200 schoolgirls in Chibok, Borno State.

Koroma said, "In moments like this, we believe we should come and express sympathy for the bombings that have been taking place in Nigeria and most recently the abduction of about 200 secondary school girls.

"We believe that this is not an issue for Nigeria alone. We must come in and identify ourselves with the problems that are ongoing here.

"We believe strongly that the position Nigeria is enjoying as the largest economy in Africa, and the fact that one out of every four Africans is a Nigerian, issues like this happening to Nigeria are issues that will affect the whole of Africa.

"And it is time for us to come together as Africans, it is time for us to come together as West Africans to work with Nigeria to address this menace that is occurring in Nigeria.

"We condemn strongly what is happening and we believe that Boko Haram should not continue with these atrocities."

He lauded the various international supports currently been rendered to Nigeria to tackle the insecurity.

He recalled that a lot of collaborative efforts were suggested during the recent meeting of the Economic Community of West African States.
SOURCE : THE PUNCH NEWSPAPER