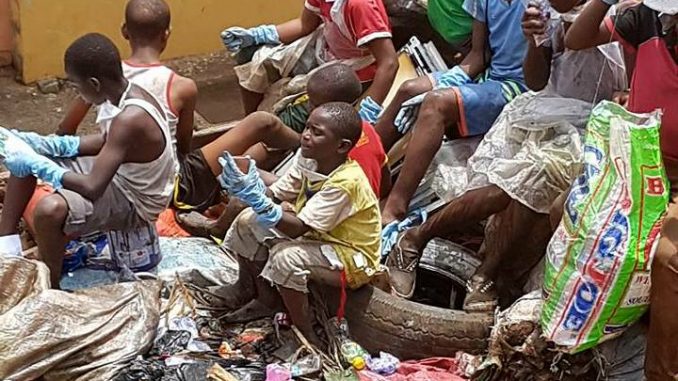 While we at COCORIOKO  commend the President Maada Bio government for re-instituting the 1990s era military junta first Saturday public cleaning exercises, we think that the exercise must not be used to expose children to large volumes of concentrated trash and the deadly health hazards it entails.
Common sense should tell anybody that when you expose kids to such heavy tons of trash, as seen in this picture, you are exposing them to deadly diseases. Children's physiological make-ups are not hardened enough to stop them from being easily affected by just the simple inhalation of such a huge volume of garbage .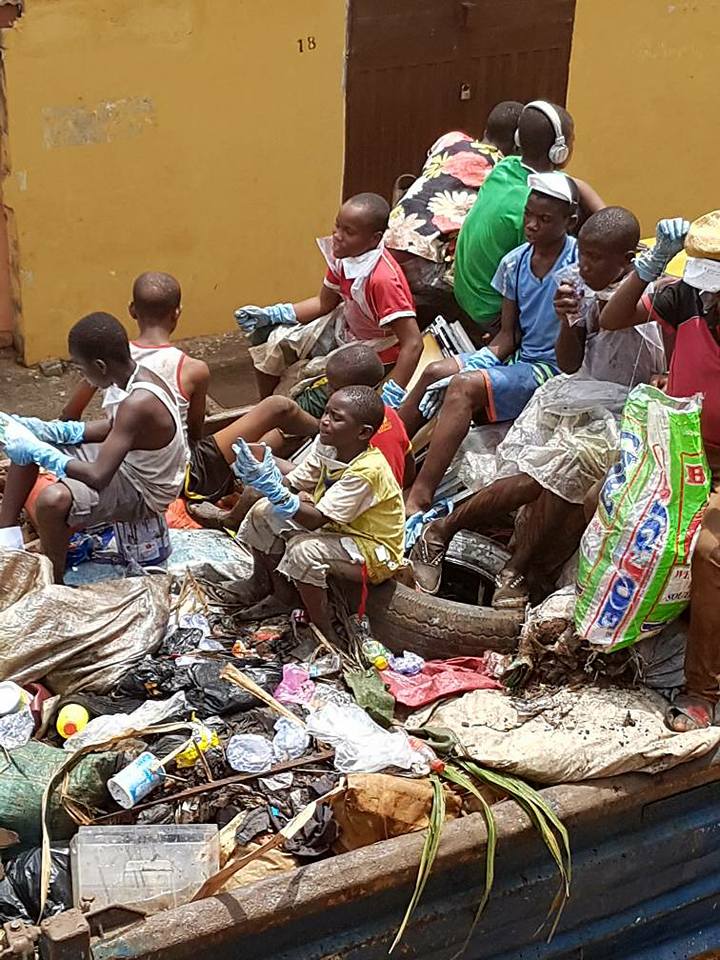 Also, children do not have enough knowledge or skills or wherewithal to stop themselves from accidentally infecting themselves with bacteria from trash through careless or reckless ingestion of bacteria  via their mouths or sweat pores.
COCORIOKO  also believes that after immersing  themselves in all this volume of garbage , not all the children have parents knowledgable or equipped to detox them through detergents and other cleaning materials when they return home.  It is quite possible that the children will take all the bacteria with them home and spread them among family and even much younger siblings and the result will definitely be disastrous if an epidemic breaks out .
Children can help to clean neighbourhoods under the supervision of responsible adults , but they cannot take charge in the packaging and disposal of such a large volume of trash as shown in the picture.
COCORIOKO does not believe that we must create more health problems in our nation while fighting to solve one.
Some people like to politicize issues and will attempt to do so even with this matter. But this has nothing to do with politics. It is all about the health and safety of our kids.