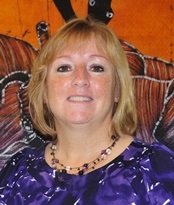 From Deputy Chief of Mission Kathleen FitzGibbon
October 28, 2014
The U.S. Ambassador to the United Nations Samantha Power visited the National Ebola Response Center (NERC) on its first day of operation on October 27. The NERC is serving as the strategic command center for the nationwide response. It is collecting and analyzing data from all of the districts on a range of critical activities. It had already had every district report in on its first day. The NERC is using the data to identify problems, analyze causes, and then making recommendations to the Chief Executive Officer, Palo Conteh. This forward-leaning focus on understanding what the data is revealing is helping to translate information into action. At the end-of-the day briefing, action officers report back on progress on resolving issues. For example, there were reports of quarantined houses not receiving food. Further investigation revealed the problem was not availability of food, but communication of the addresses and phone numbers of residents in those homes. This allows for a targeted solution to the problem and allows the NERC to break logjams and redirect resources as needed. It is a new way of doing business that has great potential in catching up to and tackling the virus. This model is being established at the district level, starting with those with increased caseloads.
We were impressed with training for health care workers at the National Stadium and visited the Western Area Incident Management Center. The newly recruited workers were engaged and dedicated and shared their motivations, hopes, and fears of stigmatization with Power. Their courage and willingness to help others despite their fears of stigmatization was inspiring. Human resources continue to be a critical need in the response. The training center will be teaching some 800 health care workers per week basic hygiene, infection control, and donning and doffing personal protective equipment. It is tough work and these volunteers should be commended for serving Sierra Leone.
At the Western Area Incident Management Center, we were impressed by the energy and collaboration among the different teams: burial team management, identifying and assisting infected individuals, surveillance and contact tracing. Another successful day with the burial teams in Western urban area collected 66 bodies and were able to bury all but one in a 24-hour period. There are procedures in place at the cemetery for families to observe the burials from a safe distance. Unfortunately, unsafe burials continue to create new clusters of infection.
Congratulations to the 41 survivors released from Hastings Police Training Center yesterdat. These individuals deserve everyone's support and praise. They can be a great asset to your communities in terms of educating others about the importance of early reporting and prevention. Please help them return to normal lives!