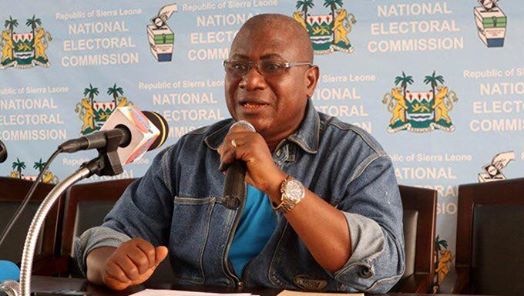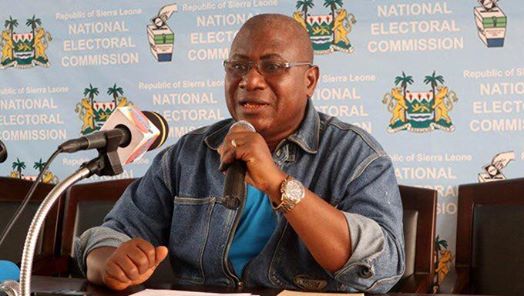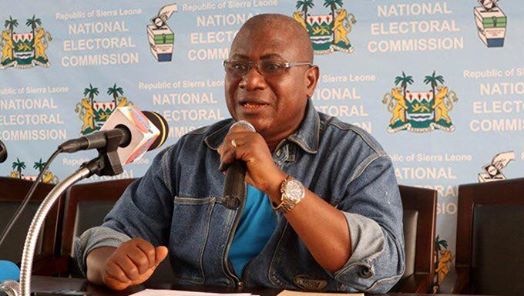 By YANGUBA KAI-SAMBA
THE CHAIRMAN OF THE ELECTORAL COMMISSION IN SIERRA LEONE SHOULD NOW DO THE DECENT THING TO RESIGN FROM HIS POSITION IMMEDIATELY. HIS POSITION , AFTER DISPLAY OF CRASS INCOMPETENCE IN THE CONDUCT OF CONSTITUENCY 110 BYE ELECTION, HAS BECOME UNTENABLE.
Announcing the cancellation of the aborted bye election in constituency 110, the NEC chairman said that nearly 3000 ballots were destroyed in 10 polling stations.
I would bring to the public attention that the NEC chairman should and need to give answers to the following questions.
1) who were responsible for the violence and the destruction of nearly 3000 ballots votes? Or which supporters of the participating parties were involved in destroying the ballot boxes?
We need an investigation by the NEC, since they were responsible for the conduct of election, in order to ascertain the facts, as to which political party should take responsibility for the criminal violence committed by its supporters. In law, this is referred to as vicarious liability.
2) why were these particular polling stations targeted and who were behind the attack?
Not unconnected, we know that 23 members of the opposition APC , including a former minister, are still being held in pademba road prison without bail for allegedly attacking the home of the SLPP candidate in constituency 110.
If swift arrest were made by the police of these suspects, thugs who caused the violence and destroyed ballot boxes at 10 polling stations, should also be arrested to face justice.
my third question is : what security arrangement did the electoral commission put in place to secure the ballot boxes , knowing full well that violence and rigging are part of electioneering process in Sierra Leone.
4) what step will the electoral commission take, in the aftermath of such criminal violence aimed at sabotaging the result of the election.
5) if it was established that both paopa SLPP and Tolongbo APC were responsible for the destruction of the ballot boxes, then for the purpose of natural justice and peace, the electoral commission should disqualify both the APC and SLPP candidates from further participation in that election and award constituency 110 to Ibrahim Kabba of the National Grand Coalition .
I believe that the NEC has the power not only to annul election results that has been deemed to be rigged, but it can disqualify a candidate who breached it election rules.
The cancellation of the election in constituency 110 means that there is going to be another election. This will make it the third election conducted for the same parliamentary seat in the same constituency within one and half year,which is unprecedented.
There is no reason to think that the third election will be free from violence and rigging .
The NEC chairman is surrounded by suspicion and the opposition parties, other than the ruling paopa administration, have questioned his neutrality.
It is impossible for him to reasonably continue to carry out this role under suspicious circumstances. He should therefore resign.