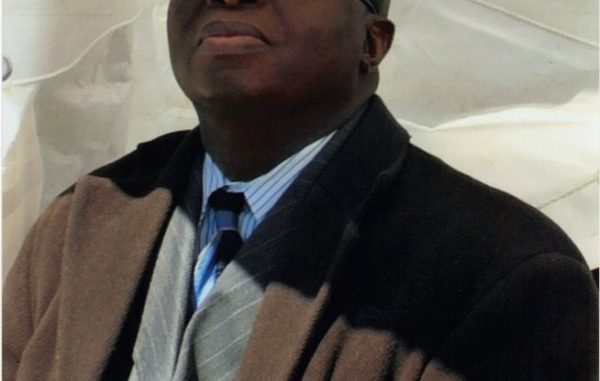 Here is the statement  delivered by the Rev. Dr. Victor Fakondo, one of the lead organizers of the Ebola Rally staged by the  Concerned Citizens fighting the Ebola Virus on September 4th, 2014 at the steps of the Newark City Hall. 
Excellences, representatives of the various congressional and senatorial offices, members of the press, my fellow citizens, ladies and gentleman. I stand here this afternoon to speak on behalf of my other clergy members. Certainly, I am disheartened and dismayed over the crisis facing West Africa.  West Africa is facing its first and worst outbreak of Ebola virus disease. This is an unprecedented outbreak accompanied by unprecedented challenges. No doubt, these challenges are extraordinary. Let me thank the congregational staff and other countries represented here that your presence with us is a clear indication that we are fighting this virus together and with common goal.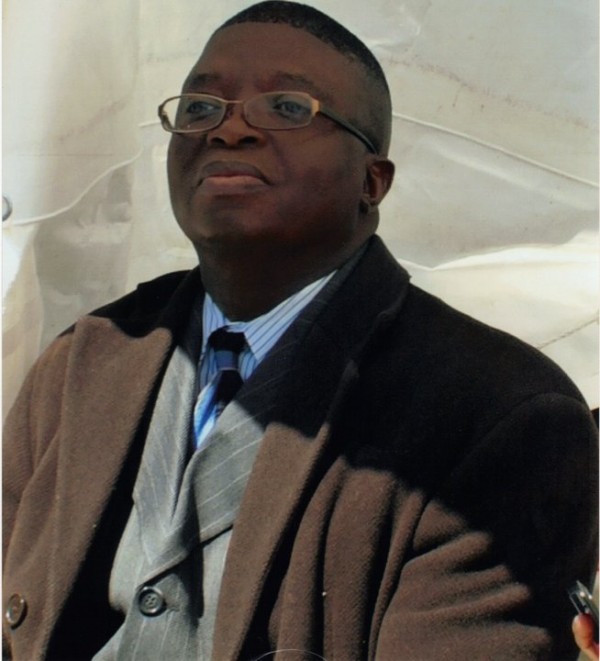 The Ebola crisis facing West Africa is caused by the most lethal strain in the family of Ebola viruses. The outbreak is by far the largest ever in the nearly four decade history of this disease. It is the largest in terms of numbers of cases and deaths, with cases almost 1600 deaths together, reported in 5 countries: namely, Sierra Leone, Liberia, Guinea, Nigeria, and Senegal. The virus is the largest in terms of geographical areas already affected and others at immediate risk of further spread.
Our peaceful rally today is indeed a turning point in the outbreak response and awareness. The presence here of all these dignitaries is a clear manifestation of the high level political concern and commitment.
Before I give summaries of current assessment of what these countries face. Let me make reference to the holy bible. We have prayed, and now we are asking for God's divine grace and forgiveness.
The book of 2 Chronicles 7:14: I quote, "if my people which  are called by my name, shall humble themselves , and pray and seek my face, and turn from their wicked ways, then will I hear from heaven, and forgive their sin, and will heal their land"
The outbreak is moving faster than efforts of CDC and WHO put together to control it. If the situation continues to deteriorate, the consequences can be catastrophic in terms of lost lives but also severe socioeconomic disruption and a high risk of spread to other countries. As stated earlier, this rally must mark a turning point in the outbreak response. In addition, the outbreak is affecting a large number of doctors, nurses, and other health care workers, one of the most essential resources for containing an outbreak. To date, more than 90 health care workers have lost their lives in helping others. This includes some International staff also. These tragic infections and deaths significantly erode response capacity.
The situation in West Africa is of worldwide concern and must receive urgent priority for decisive action at national and international levels. Past experiences in Africa over nearly four decades tell us clearly that, when well-managed, an Ebola outbreak can be stopped. President Obama, you must act now to ensure a more comprehensive preventive measures. No doubt, we are aware of your other priorities like the war, and other atrocities in the world, but frankly, this virus by all measure will eventually infiltrate in the American soil, if you don't make put logistics in place to contain the virus mutation. These countries need your help to contain the virus now, and the experimental drug to be shipped to these countries in an expedited manner. Needless to say they are humans too.
Evidently, is not an airborne virus. Transmission requires close contact with the bodily fluids of an infected person, also after death. Apart from this specific situation, the general public is not at high risk of infection by the Ebola virus. At the same time, it would be extremely unwise for national authorities and International community to allow an Ebola virus to circulate widely and over a long period of time in human populations. Constant mutation and adaptation are the survival mechanisms of viruses and other microbes. My take on all these, we must not give this virus opportunities to deliver more surprises.
Moreover, needless to say, this is not a medical or public health problem. It is a social problem. Deep-seated beliefs and cultural practices are a significant cause of further spread and a significant barrier to rapid and effective containment. The social dimension must also be addressed as an integral part of the overall response.
In some areas, chains of transmission have moved underground. They are inviable. They are not being reported. Because of the high fatality rate, many people in affected areas associated isolation wards with a sure death sentence, and prefer to care for loved ones in homes or seek assistance from traditional healers.
Such hiding of cases defeats strategies for rapid containment. Moreover, public attitudes can create a security threat to response teams when fear and misunderstanding turn to anger, hostility, or violence.
In closing, despite the absence of a vaccine or curative therapy, Ebola outbreaks can most certainly be contained. Bedrocks of outbreak containment include early detection and isolation of cases, contact tracing and monitoring of contacts, and rigorous procedures for infection control.
Another message, that needs to be communicated this afternoon, is that we do have some evidence that early detection of cases and early implementation of supportive therapy increases the chances of survival.
I need to assure you all, you are not alone in facing this unprecedented outbreak with all its unprecedented challenges. Affected countries have made extraordinary efforts and introduced extraordinary measures. But the demands created by Ebola in West Africa outstrip our capacities to respond. Undoubtedly, an accurate and detailed mapping of the outbreak is urgently needed.
I will be remiss if I fail to personally commend the other progenitors of the rally: Mrs. Inez Konjoh. Bishop Emmanuel Kuyateh, Minister Adam George, Shamsu Deen Cole, Mr. Gabisi, and Ms. Lulu Davis.
David said in Psalm 138:8, "The lord will perfect everything that which concerns us" afternoon, thy mercy, O Lord, endureth forever". Our efforts will go down in history as truly concerned citizens fighting the Ebola virus. Thank You and God bless this mosaic land of America and the various countries affected.