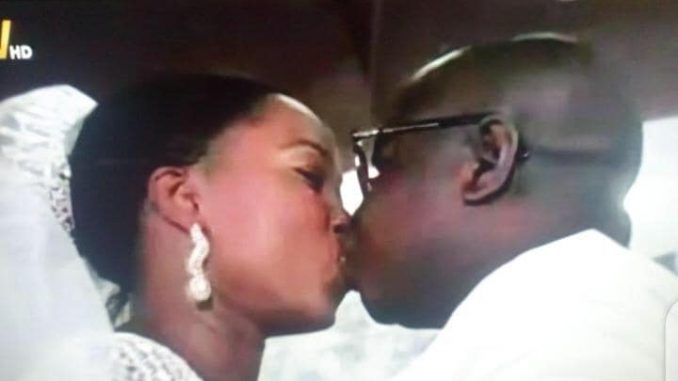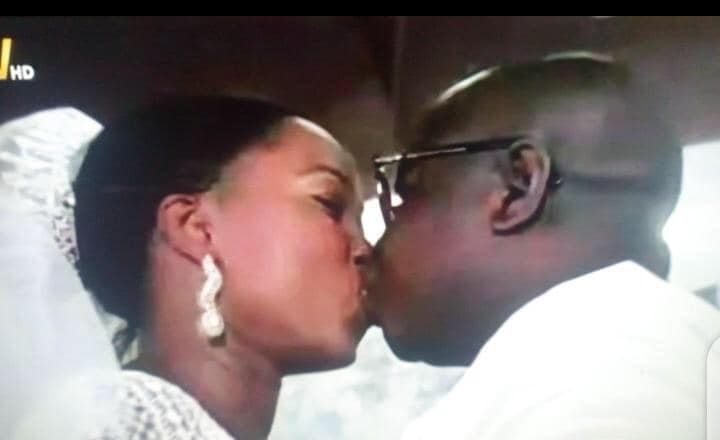 By Mohamed Sankoh (One Drop)
Now that the presidential wedding is over in a Catholic church; now that the wedding reception and party are over at State Lodge; now that all the jollying and partying on the corridors of power are over; could the ruling Sierra Leone People's Party (SLPP) get down to the proper business of solving the "bread and butter issues"?
What have happened in the last two weeks in Sierra Leone are pointers that President Julius Maada Bio and some of his lieutenants are neck deep in misplaced priorities. While Sierra Leone, as a nation, is now either blanketed by total blackout or being supplied with erratic electricity supply like a Christmas Tree; all the Minister of Energy Alhaji Kanja Sesay cares about is to be the President of the Mandingo Union. And for which he has been given the overt approval by President Bio himself, feigning forgetfulness that Kanja Sesay was not appointed to head a tribal union but to see how electricity supply especially in Freetown, Bo, and Kenema will be improved more than what was inherited by the SLPP from the erstwhile All People's Congress (APC) government of Ernest Bai Koroma.
And Mr "bread and butter" Minister of Finance, Jacob Jusu Saffa aka JJ Blood, seems to be oblivious of the abject poverty in the country. Whilst Sierra Leone, as a whole, is in the midst of the worst outrageous power outrage in the last 12 years; a video has emerged on social media in which Mr Saffa is seen splashing newly printed banknotes on a local female musician— a scene that reminds one of Chief Nanga's cheap political display of uncouthness in Chinua Achebe's satirical novel: "A Man of the People." That insult to the people's hunger and anger comes in the wake of rumours that the Finance Minister, prior to that public display of fiscal recklessness, had allegedly financed a lavish birthday party for his wife—a feat he has never been able to do before he becomes a government Minister.
Such is the misfortune of majority of Sierra Leoneans that whilst most of them are still unable to afford even a palmful of "dry gari" without sugar a day; their President could still afford to remarry a woman he had married over a slice of a decade ago in Britain. That comes in the wake of government workers' salaries being over-delayed, and the prices of essential commodities racing through the roof of the Sam Bangura Building!
But if those have been the only concerns, majority of Sierra Leoneans would have taken the marrying and remarrying issue as a Nollywood version of William Shakespeare's "Comedy of Errors". But the resurfacing of an audio this Tuesday, on social media, purporting to be the voice of President Bio's former "wife" Francess Bio is the least unexpected shocker the bulk of Sierra Leoneans are expecting from a president who appears to be imbued with a sort of Dr Jekyll and Mr Hyde persona. Majority of Sierra Leoneans are so stupefied, by the contents of that audio, that they are still grappling with the confusion of whether they are hard of hearing or not.
The contents in, and of, that audio are not only an embarrassment to the "First Family", the Presidency, some of the "president's men", and country but it shows that the little respect which Methodist, Anglican, and Pentecostal Christians have had for the Catholic church in Sierra Leone has reached its nadir. All I could say about that audio, purporting to be the voice of President Bio's "estranged first wife", is that it may be the kittens that have only been tossed out of the Ghana-Must-Go bag, as mother and father cats are still entrapped in it waiting for the slightest opportunity to jump out!
That, above, brings me to an article written by Yankuba Kai-Samba titled "Is truth on vacation in Sierra Leone?" In that article, published by Cocorioko online on 21 February 2020, the author notes that, "…Why should Francess, his [the president's] first wife lie about where her wedding took place? One of the differences between men and women is emotional intelligence. Women can remember every detail about their personal lives and encounters than men do…" I cannot agree more with that author. In fact, my wife always reminds me of my own mother's and children's birthdays year-in year-out!
Close to two years now, the Bio Presidency is so full of mistakes and problems that the current SLPP government seems to be a real life drama of the famous local comedy group—Wan Pot! Just like Shakespeare's "Comedy of Errors", from the press release released by the Archdiocese of Freetown (20/02/2020) to the presidential wedding itself unto the recently 'viraled' audio; themes of "separated family", "mistaken identity", and puns on "wife", "divorced", and "Canonical Form of Marriage" have taken centre stage that it now appears to be "cool" (to borrow the American phraseology) to be a "Palampo" in Sierra Leone, as the issue of "holy matrimony" seems to be something that money or political power could buy with the tacit approval of Men of God!
And as the saying goes, "when in Rome do as the Romans do"; I will not be surprised if Sierra Leoneans begin to remarry their wives and husbands because the prefix "re" is now fashionable! And I will not also be surprised if they begin to rename ("pull nar doe") and re-baptise their children just to catch up with the "re" vogue.
In a nutshell, the presidential wedding and the post-wedding audio, now widely circulating on social media, have given most Sierra Leoneans juicy insights into the "Secret Lives and Other Stories" (not the one written by the Kenyan celebrated writer Ngugi wa Thiongo) of some members of Sierra Leone's "First Family" and some of those who may have inadvertently created some Frankenstein monsters of some sorts!
It is on that note that I will end today's One Dropian dropping with a Dutch proverb that says, "To marry once is a duty, twice is folly, thrice is madness." Or with Matthew 19:6 that says, "What therefore God hath joined together, let not man put asunder."
medsankoh@yahoo.com/+232-76-611-986
She sounded as if she was addressing a 'Father' at the begining.
Hmm, this is huge. It is a nuclear bomb that reveals a lot.
London Jet, the Match Maker 🤣🤣
Kabineh Kallon, Minister of Transport and Aviation – The Guarantor. 😳😳
US Immigration Fraud. 😷😷
British Immigration Fraud.😷😷
Catholic Church Corruption. .✝
Fake First Lady for almost 2 Years. ♨
There could be more..
Culled
THE AUDIO CLIP OF MRS FRANCESS BIO WAS A SECRET RECORDING DONE BY BISHOP PRIEST IN SIERRA LEONE WITHOUT THE KNOWLEDGE AND CONSENT OF THE LEGITIMATE FIRST LADY, MRS FRANCES BIO THAT IS A CRIME, RECORDING SOMEONE WITHOUT LETTING THE PERSON KNOW IS WIRETAPPING AND A CRIME. WE ARE NOT AGAINST MR MAADA BIO TO MARRY. WE JUST WANT HIM TO FOLLOW THE LAW. THE BISHOP PRIEST MUST BE BROUGHT TO BOOK FOR WHAT HE DID. MRS FRANCES BIO HAS RIGHT TO REPORT THIS TO THE VATICAN. MRS FRANCES BIO WILL REMAIN THE LEGITIMATE AND LEGALLY RECOGNIZED FIRST LADY OF SIERRA LEONE. SHE WILL HAVE JUSTICE AND FULL PROTECTION UNDER THE LAW. THANKS.