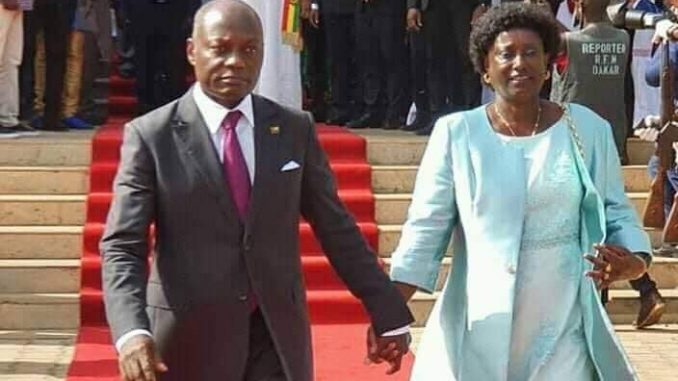 Earlier today in Bissau, Guinea-Bissau's outgoing President hands over power peacefully to his successor, after the Supreme Court confirms the victory of the latter.
In neighboring Guinea, Alpha Conde refuses to meet with a high level ECOWAS delegation ahead of a legislative election and a referendum on a new constitution that has already been discredited by the opposition as fraudulent. A key partner of Guinea in elections preparations, the International Organisation of Francophone Countries (equivalent to the British Commonwealth), has withdrawn its partnership with the Guinean government, citing inconsistencies with the electoral list that has not been rectified.
The European Union has also expressed serious concerns over holding those elections without consensus with the opposition. They also condemned the violence and killings of civilians by security forces in that country.
The question now is: will president Conde exit like his next door neighbor in Guinea-Bissau 🇬🇼 or will he exit like his next door neighbor Laurent Gbagbo of Ivory Coast 🇨🇮 did years ago ? 🤷🏾‍♂️
Photo: outgoing President Jose Mario Vaz and his wife leaves as incoming President Umaro Sissoco Embalo, in the background, looks on.