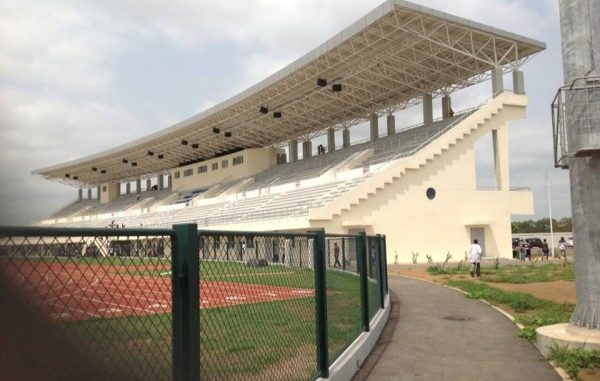 Watched by over 500 hundred spectators and with Kick off done by Reverend Shodankeh Johnson, the anticipated victory match between Bo Rangers FC and East End Lions ended up in a mess. Pardon me for my diction but I could remember writing an article about the dysfunctionality at the Bo Government Hospital especially with barrage of issues hovering around maintenance culture. A similar fate befell the Management of Bo Mini Stadium today 21st February 2016.
I hardly watch games in Sierra Leone because I would easily relax in my C- Class or at home and surmise the scores.
Local teams including the national team hardly win matches but in order to ward off the black out boredom in Bo despite the change of name from BKPS to EDSA,I together with my friends and "Shuddy" followed the wind to the Bo mini stadium.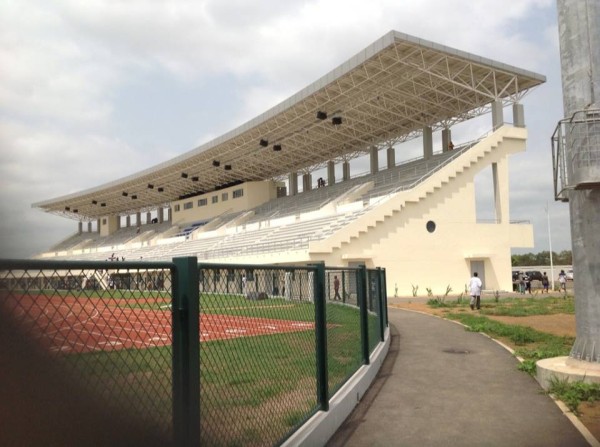 The match started well and we so much enjoyed it more so the spectacular goal keeping skills displayed by the Bo Rangers Goal Keeper. The sweetness went soar when it became apparently lucid that the players cannot see the ball because of the Stadium management's seeming reluctance to illuminate the pitch with floodlights.
The match officials had no option but to request the supply of light for the pitch.
The Stadium Management managed to lit two of the giant floodlights which were in themselves not sufficient for the conduct of the match. The match was rescheduled for another day,God knows when!!
I tried eloping for fear of being attacked by irate spectators who demanded refund of their entrance fee of Le 5,000 but I tried not to renege on my professional media responsibilities so I went the extra mile to know the root cause of the failed match.
I immediately engaged the Bo Mini Stadium, Abu S. Bangura who confirmed to an associated press that they had earlier informed the Bo Rangers management about the light challenges faced at the Bo Mini Stadium. He said two of the huge floodlights had on February 13,2016 developed major electrical problems and that they are awaiting the Chinese engineers from China for repairs of the damaged floodlights yet he accepted receiving the sum of One Million Leones and thirty gallons of fuel from the Bo Rangers management for the illumination of the entire stadium.
Secretary General, Bo Rangers FC ,Mr. Njai' said they were embarrassed at the outcome of the match, a blame he squarely hurled at the stadium management. He however confirmed that they were told ab initio by the Stadium management about the faulty nature of the floodlights and that the game should be played during day time.
Readers, be that as it may, let's please digest these and profer workable solutions toward this appalling development at the Bo Mini Stadium; the match started minutes after 6PM despite the Bo Rangers management's knowledge of the wrecked floodlights, game played amid the dark nature of the Stadium, match put on a temporal halt until floodlights are restored, Stadium Management could not supply light for the entire pitch, fans demand refund of gate fees unto no avail and made worse the damaged floodlights can only be repaired by Chinese engineers from China (ππ√π¥€π)
© Jonathan Hindolo Kurabu, D Catalyst