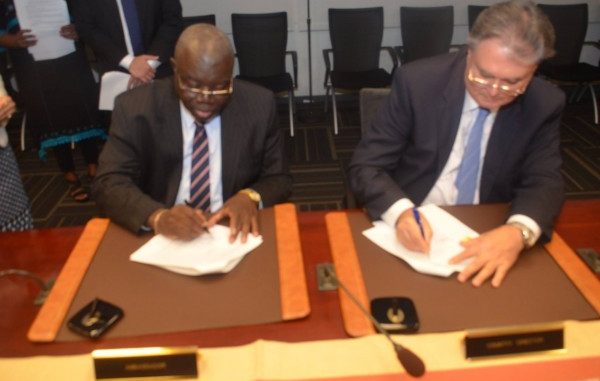 The World Bank Group in Washington DC has approved for disbursement a package of financial support for two complementary social protection projects. The Package was signed on Friday September 18, 2015 by Ambassador Bockari Kortu Stevens and Sergiy Kulyk, World Bank's Acting Country Director.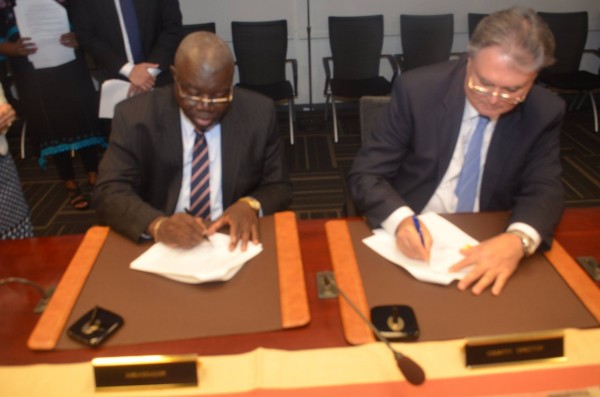 Accordingly, the package includes "the Labor intensive Public Works Project" financed by a grant in the amount of US2.95 million from the Ebola Recovery and Reconstruction Trust Fund (ERRTF), "the Social Safety Nets Project Additional Financing", financed by an IDA grant in the amount of US10.00 Million, with co-financing of $3.11 million from the ERRTF.
The financing agreements were signed at the World Bank 710 Eighteen Street by Sergiy Kulyk, World Bank's Acting Country Director for Sierra Leone, Liberia and Ghana and His Excellency Bockari Kortu Stevens, Ambassador to the United States of America accredited to the World Bank.
The project " Sierra Leone Safety Nets Project" under the theme "Social Safety Nets/Social Assistance and Social Care Services, Social Protection and Labor Policy and Systems will impact Public administration, Social services, Primary Education Health, and other social services.
The money is meant to establish the key building blocks for a basic national safety net system and to provide income support to extremely poor households in Sierra Leone.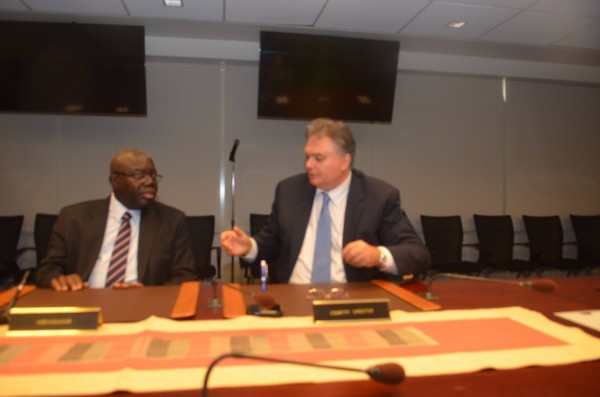 It will also finance the scale up of social protection systems elements, namely costs related to expansion of operational systems (targeting and enrollment, payments and GRM to the five new districts.
It will also see cash Transfers to Extremely Poor Households. It will finance cash transfers to an additional 7,000 beneficiaries in five new districts: extension of the payment horizon for the original 12,000 beneficiaries and expansion of complementary workshops.
It will also improve labor markets, social safety Nets/Social Assistance and Social Care Services, Social Protection and Labor Policy and Systems.
According to Sergiy Kulyk the $2.95 million is sourced from Ebola Recovery and Reconstruction, to help mitigate the socioeconomic impact of the Ebola outbreak in Sierra Leone by providing temporary employment to youth in poor households.
Responding Ambassador Bockari Kortu Stevens thanked the World Bank group for their continuous trust in the President Ernest Bai Koroma led Government. Ambassador Stevens said, "The World Bank group has been very supportive of our Government especially at a time when the government is faced with challenges like natural disasters. "Prior to the Ebola challenges our economy was doing well: as I speak, I am very confident that these trying times will be history and our Country's economy will get going again." Said Ambassador Stevens.
He said the government and in particular President Ernest Bai Koroma, takes the business of the Youth very seriously and promised that the money will be appropriately utilized for its intended purposes.
Pasco Gerald Temple
Information Attache
Embassy of Sierra Leone to the United States
1701 19th St. NW
Washington, DC
20009
Tel:+202 4466958