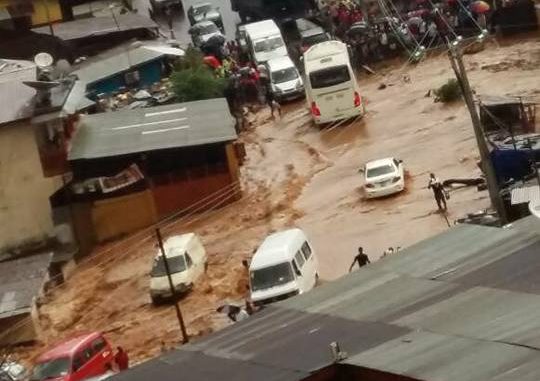 AN AFP VIDEO OF THE DISASTER
By KABS KANU–
Disaster befell Freetown, the capital of Sierra Leone , early this morning when heavy torrential rains caused massive flooding  and mudslides that have killed hundreds of people, according to news network reports and eyewitness stories, photos and videos on the social media.
By noon, the coroner's technician at the Connaught Hospital mortuary, Mr. Sinneh Kamara ,  told the media that 215 bodies  had  been collected from the disaster sites which experienced heavy flooding and mudslides. By the afternoon, it was reported that 312 bodies had been transported to the  mortuary , which had become full.
Kamara has called on Sierra Leoneans to visit the Connaught mortuary and identify the corpses for burial.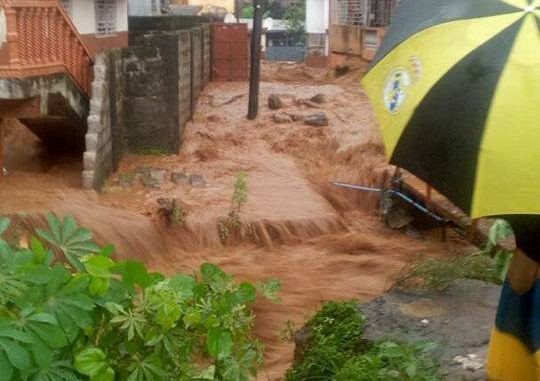 While people were still in bed sleeping this morning,  heavy down pour of rain caused landslides  at Regent,  the Motumeh community , IMATT  and the back of the Guma Valley gate and has left more than 100 houses covered , according to some reports.
Heavier than normal rains had been falling in Sierra Leone since the rainy season started.
A section of a hill collapsed at Regent, burying some houses.
Upper Regent Road, Lumley , a community called Pentagon, was also seriously devastated.
The death toll is expected to rise.
Rescue teams are presently searching for more bodies.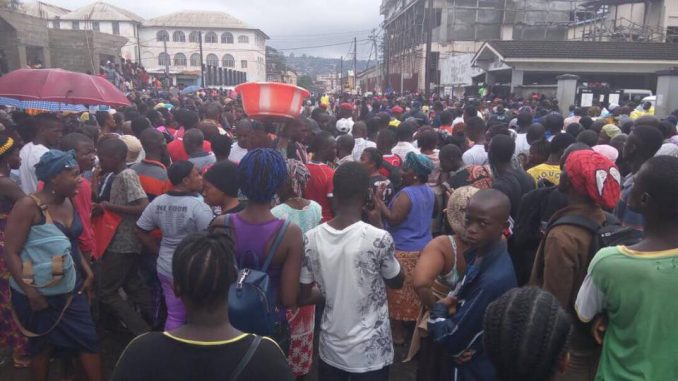 HUNDREDS OF PEOPLE HAVE STORMED CONNAUGHT HOSPITAL TO IDENTIFY BODIES OF RELATIVES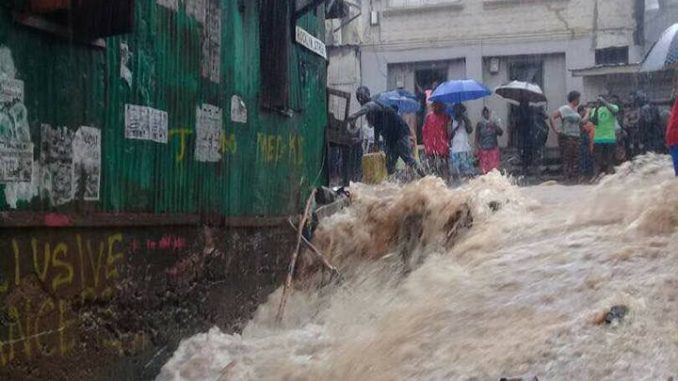 A male AYTV  reporter covering the crisis at the mortuary broke down in tears before the camera.
Dr. Sama Forna, expessing sadness on Facebook, lamented :"'Another sad day here in the city. Major Landslide in the Regent area. Heavy rains have started again and dense fog surrounds that area. The picture below I took from my verandah showing a glimpse of the Landslide. It is really sad. All the lives in that area. I hear people crying at a distance…the cries of death. Sirens going off all over the place. Let us pray for our country and our people. R.I.P to the souls we have lost today……"
AYV TV reported that  60 babies were counted so far among the dead . He said the capacity of the mortuary can no longer contain the influx of bodies and called on the president to release the ambulances.
Another community called Pentagon situated at Upper Regent Road, Lumley is said to have also been crushed by landslides.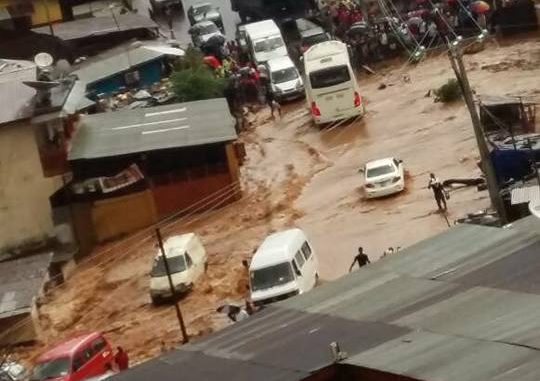 John Bestman , an eyewitness , reported : "Horrific scenes as cars swept off by the ravaging flood and floating dead bodies can be seen in shocking photos showing the devastation. I shed tears when I realized the severity of the deluge. The race is on to recover corpses floating in the water to stop disease. "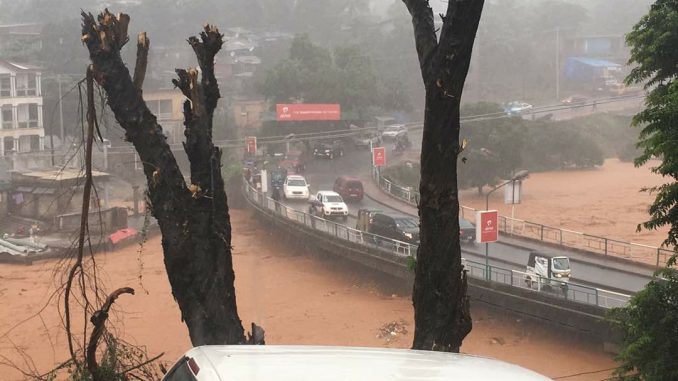 President Ernest Koroma held an emergency meeting with the Office of National Security (ONS), Police, Military personnel, Members of parliament and the Vice President, Dr. Victor Foh.According to reports , rescue measures and the repatriation of the homeless were among matters discussed.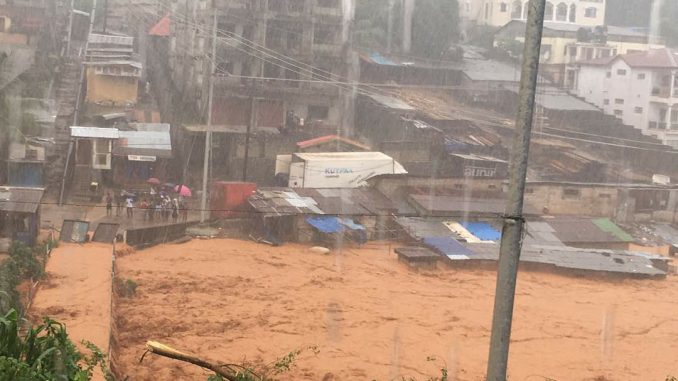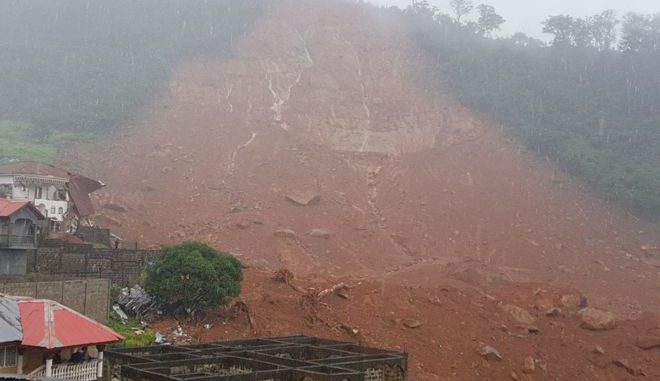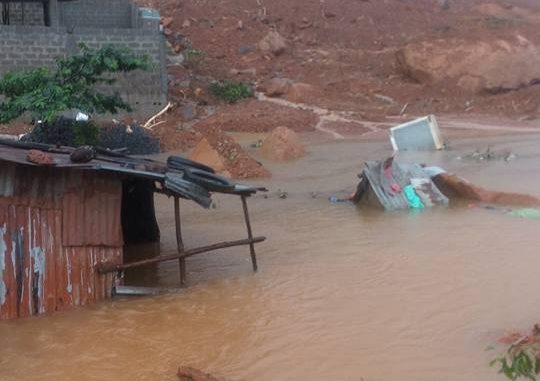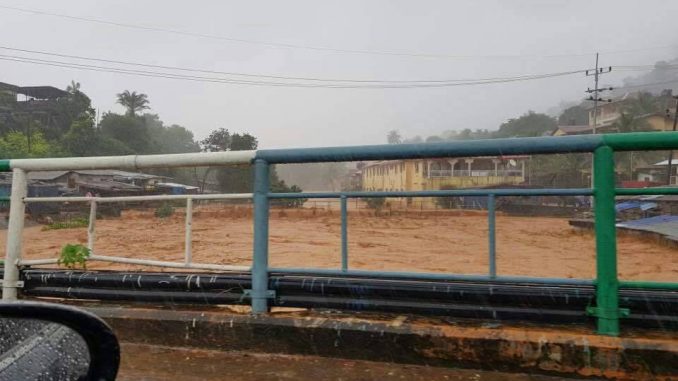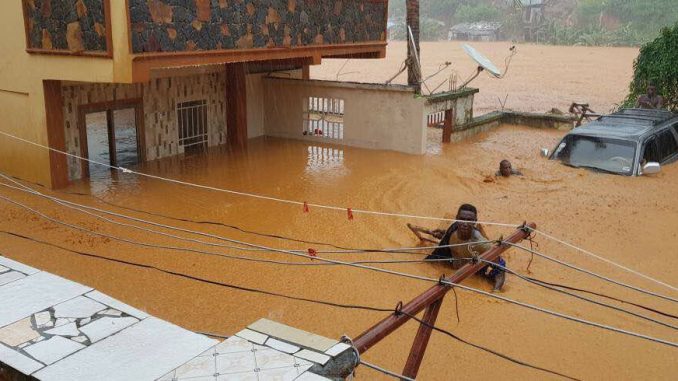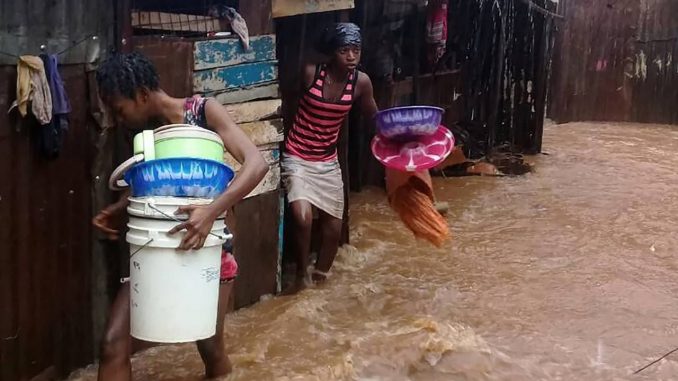 Just coming from the Mutuary but gruesome photos I won't post. Mutuary staff crying over bodies coming with missing parts. This will make it difficult for relatives to be able to identify the bodies of th their loved ones. The response team are doing a great job