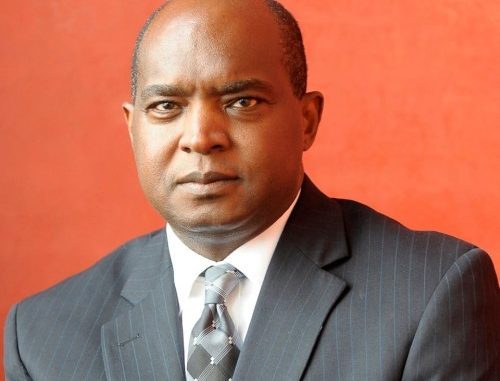 By Kabs Kanu
It is definitely a demotion .
IF VANDY MINAH , WHO WAS ONLY A DEPUTY FOREIGN MINISTER FELT INSULTED WHEN HE WAS POSTED HERE AS PERMANENT REPRESENTATIVE AND REJECTED THE JOB BEFORE HE ATE HUMBLE PIE AND AGREED TO COME, you can imagine what it is for a full Foreign Minister. Even one Multi-Kamara who was in China as Ambassador refused the job in a reshuffle. Now, Kabbah would be taking instructions from somebody else in a ministry he once controlled.
But again , it depends on how you look at it. President Bio always has a sinister tint to everything he does. It might not be a demotion in another sense because what Bio has gone and done is to make somebody who has stirred protests that he was one of the founders of the RUF the face of our nation's multilateral diplomacy in a very important station , the UN. The appointment is a slap in the face of those who have been agitating that Allie Kabba should be indicted by the ICC , based on the testimony of former Liberian President , Charles Taylor. Is President Bio thumbing his nose at them , as people describe him . Is Bio defying public outcry ?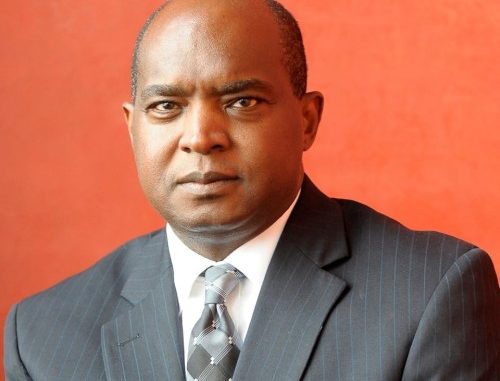 For a man of Kabba ' s history,and stature it may  not  be a demotion. The man who Charles Taylor said helped to form the RUF is now going to be our chief negotiator in an organization which has the primary responsibility for the maintenance of peace and security in the world, a typical Bioesque parody and contradiction. Working in the UN as a diplomat representing your country is by no means a small appointment. The Permanent Representative is the most important ambassador abroad. So, the appointment does not diminish Allie Kabba. So, depending on how you look at it, it is a demotion. Or it might not be.
Bio has done what only Bio can do.
Now, Allie Kabba will be directlly rubbing shoulders with all our stakeholders, nations and organizations that are moral guarantors of peace and security in our country. He will even be working with the ICC.
Only somebody like Bio can remove such an accomplished , seasoned and famed international diplomat and statesman like Dr. Francis Kaikai at the most important diplomatic station as the UN and replace him with an Inexperienced man who people claim has a dubious and sinister character. This summarizes the kind of man this Bio character is, a man who thrives on paradoxes, contradictions and controversy.
Kabba ' s presence at the UN gives Sierra Leoneans more alibi now to protest now and again at the UN, if they want. Kaikai"s disarming, diplomatic and good character used to be a restraining factor.
But again, who knows ? Big surprises come in small packages. Alie's moment of destiny may have come to prove his worth and he might rise to the occasion. Let us wait and see.
Aminata Kamara There is a school of thought that this may not be a demotion. Maybe he's better suited for diplomatic service. In my dealings with him, I find him to be very knowledgeable in many areas. So perhaps this is an opportunity to positively promote Sierra Leone to the world.
Aminata Kamara Dr Alie Kabba may have been viewed as a political rival and has been literally sent into political "exile". I thought Dr Kabba was doing fairly well given that President Bio just like his predecessor President Koroma were the de facto foreign ministers.
Abdul Aziz Sankoh This is a demotion for not performing.
Dr. Alie Kabba is a seasoned diplomat, an educationist, and philanthropist. He has been promoted to represent Sierra Leone at the UN so as to enable President Bio's vision for the inclusion of Africa in the Security Council, comes to reality, as President Bio is the Chairman of the Committee of 10 of Heads of States in the African Union. He's also expected to widens Sierra Leone bilateral relations with the world.
Clearing the dot:
Ibrahim Kallon
Razwa Janneh Dr. Alie Kabbah is slowly drawing close to the ICC for the many atrocious things he did as international Coordinator for the RUF/AFRC from 1989-2002. Ex-President Charles Taylor spoke at length about his involvement with him to wage a twin war against Sierra Leoneans and Liberians.
Abdul Sisco Jalloh This is a complete demotion my friend.
Stop patronising Mr Kabba.
His position has been given to a less experienced and a very young lady.
This na complete fetiye den do to am so.
Israel Ojekeh Parper Snr The man who helped start the 11 years War and destruction in Sierra Leone resulting to formation of RUF causi g the merceless death of over 50,000 people, with hundreds of pleple amputated, ha ds, arms and feet and 300,000 displaced. Now going to a Body which oversees World Peace as Sierra Leon's Permanent Representative. What a joke and insult to Sierra Leoneans.
It is a matter of Time. Pool Pot took a long time out, but in the end like Wiki Leak he ran out of Time, Now the PLACARDS will be renewed at the doorstep of the United Nations, WHAT an insult and what a joke?
BUT TIME AND THE ICC WILL CATCH UP WITH HIM.
"THE TRUTH ALWAYS PREVAILS"
James Bio-Vandi Maada Bio has demoted Alie Kabbah if you don't know. This is a demotion position because Maada Bio is afraid for Alie Kabbah not to be indicted at the ICC for war crimes and crimes against humanity.