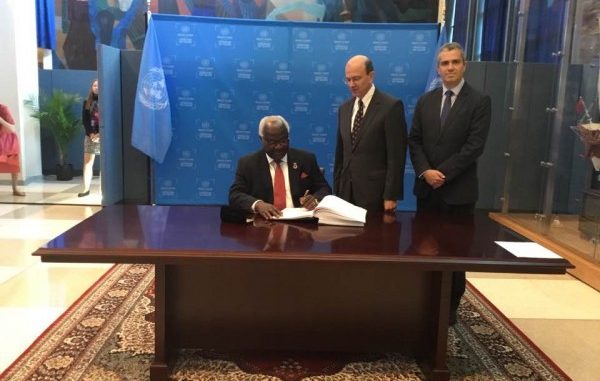 By KABS KANU
President Ernest Bai Koroma yesterday Wednesday September 22, 2016  at the UN signed the Paris Agreement on Climate Change.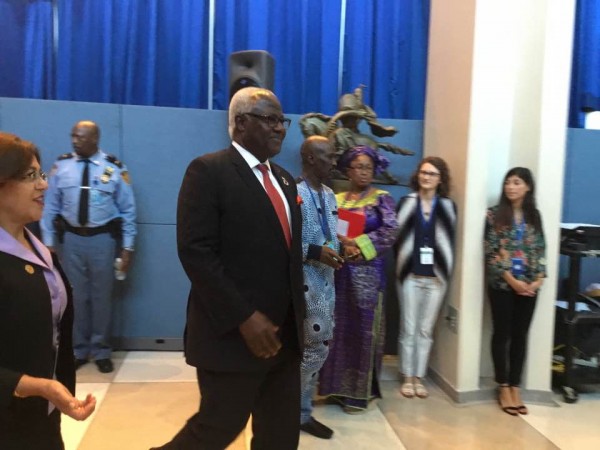 PRESIDENT KOROMA ARRIVES TO SIGN THE AGREEMENT
It must be recalled that in December 2015, during the Paris Conference , dubbed COP 21, a first-ever universal, legally binding global climate deal was adopted by 195 countries . The aim of the agreement, which will enter into force in 2020,  was to set out a global action plan to put the world on track to avoid dangerous climate change by limiting global warming to well below 2°C.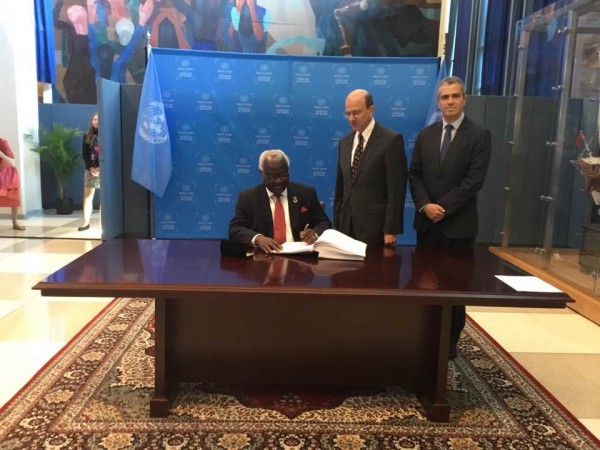 PRESIDENT KOROMA SIGNS THE PARIS AGREEMENT 
At the Paris summit, the 195 countries agreed to cut greenhouse gas emissions and  keep global temperature increase to "well below 2° C" and,  limit it to 1.5 degrees Celsius.
After addressing the UN General Assembly yesterday, President Koroma , accompanied by ministers and ambassadors, went to the signature hall to sign the agreement.