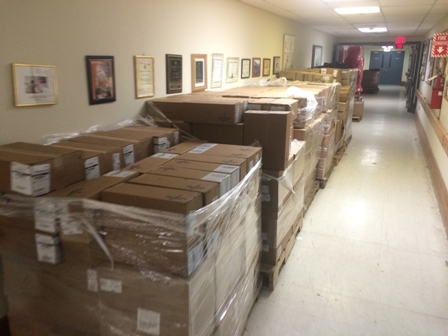 Sent to Cocorioko by Lansana Sesay -Written by Felix Sesay :
A crisis in some circles is perceived as a situation where in the realization of a definite action must no longer be delayed, because there is no solution within the existing framework.  This is the grim situation in which my native country, Sierra Leone, finds itself in the face of an Ebola Virus Disease that is rampantly killing its' citizen. In addition to the loss of countless lives, the Ebola Virus Disease (EVD) also brought to a screeching halt, the socio-economic developments in Sierra Leone, under the leadership of Dr. Ernest Koroma.
Our fragile health care system was quickly overwhelmed because it lacked the capacity and resources to counter the Ebola scourge. As there was no solution within our health care system to contain the Ebola scourge, international response manifested itself by the materialization of global agencies like Doctors Without Borders and the Red Cross, to name a few.  The international response was also seen by the presence in the country of health experts from the United States, Cuba, China, Great Britain, etc.
JAMES B. COLE : PRESIDENT AND CEO OF VIRGINIA HOSPITAL CENTRE
At Virginia Hospital Center (VHC), located in Arlington, Virginia, United states, concerned Sierra Leoneans briefed their receptive heads of department about the situation. Associate Vice President of Virginia Hospital Center, Naomi Coppedge., a native of Ghana, West Africa, accommodated many Sierra Leoneans who visited her office to explain the mounting health problem that has been caused by the Ebola scourge. When this writer visited Naomi's office early in September 2014 without an appointment, Naomi stated ''Many of your compatriots have come to this office to explain the Ebola problem and we have rendered assistance by giving medical supplies to some of them." Naomi, realizing Sierra Leoneans wanted a well-coordinated and structured assistance against EVD in Sierra Leone, conveyed the batteries of requests from Sierra Leoneans to Chief Nursing Officer, Darlene Vrotsos, who briefed the Hospital's Chief Executive Officer James Cole.  As logistics were being worked for a coordinated and structured assistance for the People of Sierra Leone against the Ebola scourge by Virginia Hospital Center, out of desperation another concerned Virginia Hospital Center employee, Yayah Jabbie, visited our CEO James Cole. Consequent upon their meeting in October 2014, he became the Sierra Leonean employee coordinating the VHC Ebola relief efforts on behalf of Sierra Leonean employees at VHC.
THE VIRGINIA HOSPITAL CENTER
Cognizance of the fact that to prevent EVD from spreading into other parts of the world, and the United States in particular, containment was a critical first step.  Cole envisioned a multi-faceted effort that would include Hospital staff, medical supply vendors and community donations. Cole's first directive to respond to the request of Sierra Leonean employees at Virginia Hospital Center was to bring on relief-effort expert, Mary Ellen Gannon who has over 20-years experience in the Hospital's Medical Brigade whose  mission is to provide comprehensive health services in rural communities with limited access to healthcare.
MR. FELIX SESAY ( LEFT ) , WITH THE HELP  OF A COLLEAGUE , PACKAGING MEDICAL SUPPLIES BOUND FOR SIERRA LEONE  
On October 21st2014, Cole left his busy administrative schedule and took the unprecedented step to attend a meeting with some Sierra Leonean VHC employees at the Sierra Leone Embassy in Washington DC, where he was briefed about the Ebola situation in Sierra Leone and the dire need for international assistance. A former Virginia Hospital Employee Madam Yabom Thaslim Sesay-Koroma and now Presidential Advisor of Health in Sierra Leone, was briefed via phone and emails about the VHC Ebola Relief Efforts for Sierra Leone.
THE MEDICAL SUPPLIES
Cole also convened an executive meeting and invited all Sierra Leoneans to attend in an attempt to deliberate on Virginia Hospital Center Ebola Relief initiative. Ideas from various heads of departments were noted. Those Sierra Leoneans VHC employees who attended the meeting were Theresa Karefa –Smart, Yayah Jabbie, Ramatu Jones, Amadu Jalloh, and Foday F. Sesay. Veteran VHC Sierra Leonean employee, Mary Kamara, could not attend owing to unforeseen circumstances.
As charity begins at home, employees of Virginia Hospital Center were informed via emails about the Ebola problems in Sierra Leone and the plans to ship much needed medical supplies to Sierra Leone to help with Ebola treatment and eradication efforts.  Employees were asked to assist with donation of money or gift of paid time off (PTO) to the Virginia Hospital Center foundation on behalf of VHC's Sierra Leone Ebola Relief Efforts. The email stated, "Either will result in a tripling of the donation, as it will be matched both by the Hospital and participating medical vendors."
During a distribution of Ebola Sierra Leone relief forms in our Emergency Department and was talking to charge Nurse Sabrina, an employee approached me and said, "I donated 100 hours of my PTO to the Ebola relief fund and I have called Yayah and left him a message on his voice mail." That will be 300 hours based on the tripling matching effect by VHC and the participating medical vendors.  What a compassionate way to help the people of Sierra Leone in this hour of dire need of medical supplies to combat and eradicate Ebola in Sierra Leone. Packing and shipment of the first container has been scheduled for February 7, 2015. We give our sincere gratitude and appreciation to Virginia Hospital Center.  A friend in need is a friend indeed!