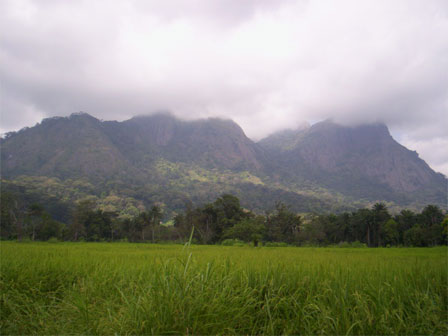 Two Sierra Leone monitoring organizations –National Elections Watch (NEW ) and Common Cause ( SL) –have joined international observers and stakeholders in declaring that  the Saturday November 17  presidential , legislative and local council elections were peaceful, free, fair and credible.
NEW described the voting process as largely positive and that reports from thousands of polling stations were positive. The organization said that "campaign was absent at polling stations areas, voting procedures were properly followed and the process was generally orderly." As for the counting process , NEW said it was quiet and smooth , with  "data from 346 polling stations available, there were an average of almost 2 security personnel and 4 political party agents at each station to monitor the process.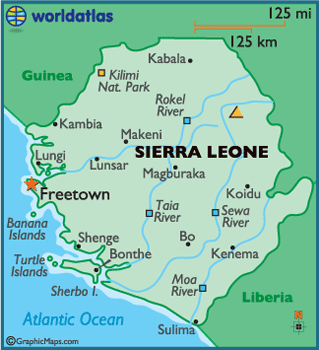 BELOW IS THE STATEMENT RELEASED BY COMMON CAUSE ( SL):
Common Cause (SL) Inc., deployed well over five hundred (500) electoral observers throughout Sierra Leone to observe and assess the election process that culminated in the actual voting and casting of ballots for the presidential, parliamentary, municipal and other district elections on November 17, 2012.
NEC provided the guidelines and modalities to which the government, political parties and other stakeholders in the process demonstrated their maturity and tolerance to avoid any incidents that would have marred the election.
All entities should be commended.  The political parties in large measure kept their supporters in check and avoided any major confrontation and we commend them and encourage them as we march towards full democratic dispensations in Sierra Leone.
Preliminary reports from our observers nationwide indicate a peaceful, free and fair election.  While the election was peaceful, free and fair, there are a number of areas that did impact on the overall atmosphere such as late opening of many voting centres, very confusing voter verification caused by using a combination of numerical and or alphabetical surnames; some of the voting centres are grossly inadequate; this nevertheless did not affect the overall conduct and outcome of the election.
Our reports do indicate that all across the country, voting was in full swing at or around 8:a.m.  We further report with utmost satisfaction that though there were glitches in the first hours of voting, those glitches were remedied in all voting centers by mid day.
Whereas there were long lines of voters waiting to cast their ballots in the first couple of hours, those lines were largely eliminated by mid day in most voting centers across the country.  By 3:00 p.m. in all voting centers, most voters had cast their ballots, except for stragglers who did not brave the lines in the earlier part of the day.
We are aware of one instance of a voting centre in Freetown west, where irregularities were alleged but NEC and Law Enforcement officers intervened and are investigating the matter. There may be other instances where deployed officers were denied their right to vote out of their voting centres.
It is with utmost satisfaction that we report that Sierra Leoneans turned out massively and waited patiently and peacefully to exercise their right to vote.
We commend NEC for conducting a peaceful, free and fair election.  We commend our police, security and armed forces for providing and securing an atmosphere free from fear and intimidation.
Common Cause (SL) Inc