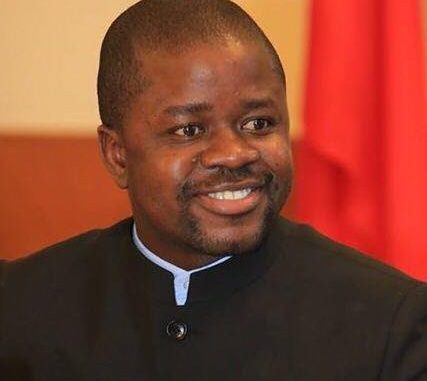 John Baimba Sesay-China

Deng Xiaoping was an influential Chinese leader from the late 1970s until his death in 1997. He played an active role in China's economic reform. He was very optimistic about the future of his country based on what he had expected their students abroad could do, when they return home, someday. Looking ahead, he once said, with great optimism, that "When our thousands of Chinese students abroad return h…ome, you will see how China will transform itself."

Today China is not only the world's second largest economy after the United States, but a major player in world affairs. His influential role in global affairs must have come as a result of the role that the generation of students during the era of Deng now plays when they chose to return home, after long years of studies abroad. It is all about making sacrifice!

When our hundreds of students abroad return home, what awaits Sierra Leone? A rhetorical question you may say, but one that is vital to determining our path and future. Optimistically, I would say, we have a brighter future as a country given what we have continued to achieve as a people.

Yes, we have been making gains, like building our infrastructure, because when we talk about industrialization as long term development trajectory, we need infrastructure so as to be able to achieve the long term needs.

But meeting those long term development aspirations would require more than us expecting all and sundry to be done by Government, and Government alone! It calls for our collective intervention, even if it should take some more decades, but it should be our own efforts. The feeling for country growth should be within us.

The other day, a Sierra Leonean student leader here in China was calling on his colleagues to return home after their respective studies, with an apparent view of contributing in the transformation drive for "…there is no other place like home." That was impressive and sounded largely patriotic.

Here we are, and it is May-June, 2016, again, with dozens of our students rounding up their studies, some having defended their academic investigations (theses) already, others doing same but broadly speaking, all preparing to go home by July, 2016 to go and see how they could contribute to the country's growth efforts. This is in the midst of tempting opportunities out there, clearly perhaps seeking their expertise, as one told me, but tied with the call to national duty-service to nation.

Ensuring a better Sierra Leone falls in our very hands- as students, going home could be one way of telling the world that, there is hope ahead. The best offer to give back to the country is to return home, be part of the process of transformation. Take it as a generational challenge.

I wish them success and good luck ahead, following completion of their studies.