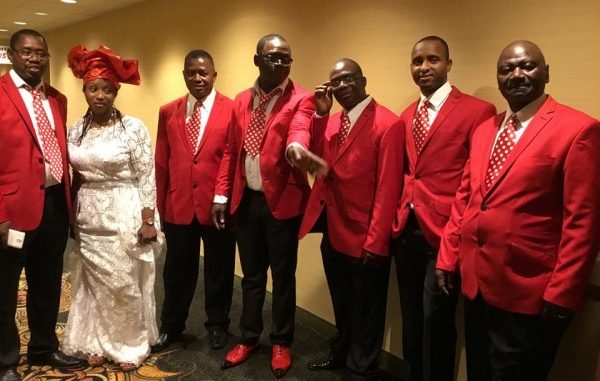 By KABS KANU :
One of the most vibrant and functional All People's Congress ( APC )  Chapters in the diaspora—The New Jersey  Chapter–will be staging a grand fundraising ceremony on Saturday April 15, 2017.
APC-NJ  is regarded as the  epicenter of the anguard and dreams of the ruling APC Party in the United States and the chapter has always been at the forefront of the APC's endeavors and political battles. It was at New Jersey in the early 200s that the then opposition leader, Mr. Ernest Koroma ( who went on to become President )  staged his first successful political campaigns when he started his quest to contest the 2007 Presidential elections.
It was only after his town meetings in New Jersey that Dr. Koroma's campaign seized national and international attention and caught fire, with banner headlines appearing in newspapers in Sierra Leone.
In 2011, New Jersey became the first state ever in the Continental USA to host a Sierra Leone President  and a large number of his cabinet ministers and ambassadors from different parts of the world, when President Koroma was here in the U.S.  to attend the United Nations General Assembly.
Last year, New Jersey successfully hosted the APC-USA Convention that led to the election of the Branch's present executive.
The NJ Chapter is is successfully headed by community organizer and mobilizer , Mr. Alimamy Turay, who took the baton from another successful President, Mr. Pavi A. Jalloh.  He is being assisted by a dynamic and progressive executive and a women's wing that has made waves for productive and excellent organization and enterprise in party affairs.
Mr. Alimamy Turay told COCORIOKO  that a large number of tickets have been distributed and he is confident of a huge attendance at the fund raising ceremony on April 15.
BELOW : THE MALE MEMBERS OF THE  APC- NJ EXECUTIVE AND A FEMALE MEMBER
BOTTOM : THE DYNAMIC FEMALE MEMBERS OF THE APC -NJ