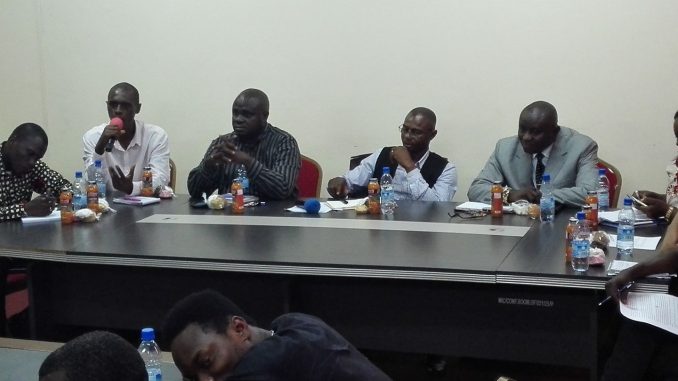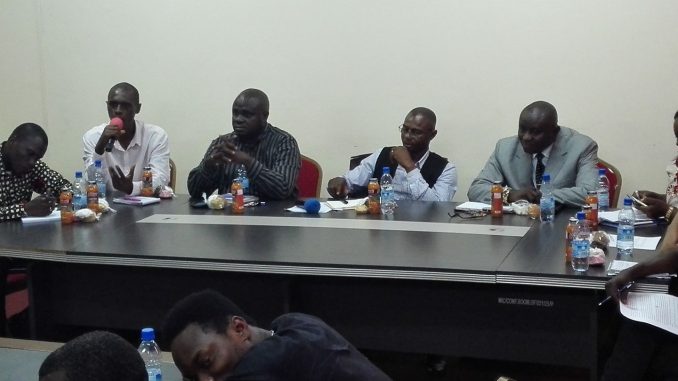 By Ranger
In a bid to promote Local content policy which is aimed at creating the enabling environment for our local products including agricultural products to flourish in the market, the Ministry of Agriculture, Forestry and Food Security together with the Ministry of Fisheries, Tourism and Trade engaged journalists in a press briefing and explained to them about the significance of the "Made in Sierra Leone" brand which are locally produced by the indigenes in the country.
The occasion which took place at the ministry of information conference room on Wednesday 29th November, 2017 attracted several dignitaries.
According to Emmanuel Konjoh, the brain behind the Local Content policy, the reason for the initiative is to improve local competitiveness and create room for nationals to participate and hold important positions in the development of the country. He maintained that the passage of the 2016 Finance Act is a big blessing for local businesses as it provides the enabling environment for their businesses to thrive.
For his part, the Chief Director of Fisheries, Charles Merewether Thompson pointed out that locally produced brand will bring a lot of benefit to Sierra Leone in various categories as it will ensure that the skills, qualifications, talents and entrepreneurship of nationals are adequately utilized.
He reiterated that the initiative will not only promote competitiveness for local businesses but will also be in the position to promote job opportunities for the youths in the country.
Abdul Malik Kamara, Tourist officer of the Ministry of Tourism, described the initiative as good because it is aimed at promoting the local content policy which will empower nationals and businesses to thrive.
Robin Coker, a social commentator maintained that the initiative is a step in the right direction as it will promote economic growth. He said the concept "made in Sierra Leone" will increase Gross Domestic product which is good for the development of the country.