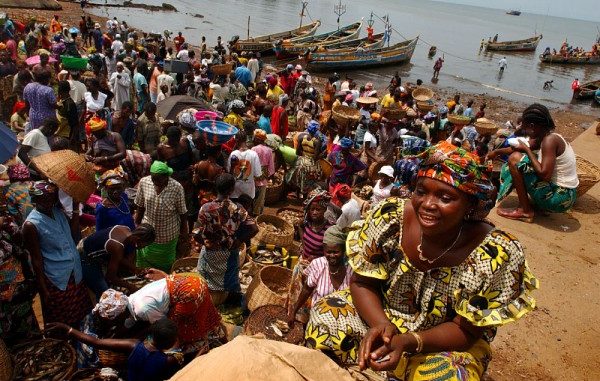 Freetown, 12 December 2014 – The  English Football Association and English Premier League and have donated £25,000 through UNICEF to Sierra Leone's Union of Women's Traders Association to help support Ebola sensitization and sanitation in the capital Freetown. The Sierra Leone Football Association (SLFA) facilitated the process of securing the funds.
Over 1,500 people in Freetown's busy Mabela market and its slum surroundings will benefit from this support. An estimated 43 per cent of people in Sierra Leone lack access to good sanitation, while related practices like hand washing are key elements in the prevention of Ebola infections. The Ebola virus has been devastating Sierra Leone and neighbouring Liberia and Guinea over the past few months. As at 11 December, 6,497 people have become infected with 1,823 deaths. A total of 1,230 have survived the disease.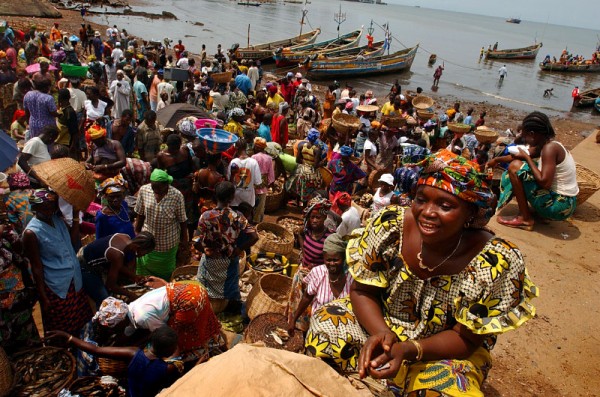 "The SLFA is proud to be part of this process to kick out the Ebola disease from Sierra Leone. With such strategic partnerships with UNICEF, market women, the English Football Association and English Premier League we are hopeful that Ebola will soon be a thing of the past," said Isha Johansen, President of the SLFA.
Sensitisation is a key part of the fight against Ebola. A recently released new study into people's knowledge, attitudes and practices (KAP2) shows that there has been significant  progress in influencing people's understanding of the Ebola virus, but more needs to be done particularly with women, youth and those living in The Western Area, which includes Freetown.
"The partnership with grassroots communities such as the market women, is the right step in the right direction in promoting positive behaviour changes at the community level," said Peter Salama, UNICEF Global Ebola Emergency Coordinator. "This complements our work with communities, which includes coordinating social mobilisation activities and setting up community care centres."
"Supporting market women in sensitization and sanitation is a very good initiative from the English Premier League and the FA in the fight against Ebola," said Donal Brown, the UK's Ebola Emergency Coordinator in Sierra Leone. "This is an important contribution to the fight against Ebola – mobilising everybody to play their part is crucial to us winning – changing behaviour and accepting personal responsibility is key."
The funds will go towards the construction of toilets and provision of water, sanitation and hygiene facilities in the Mabela market and its surroundings.