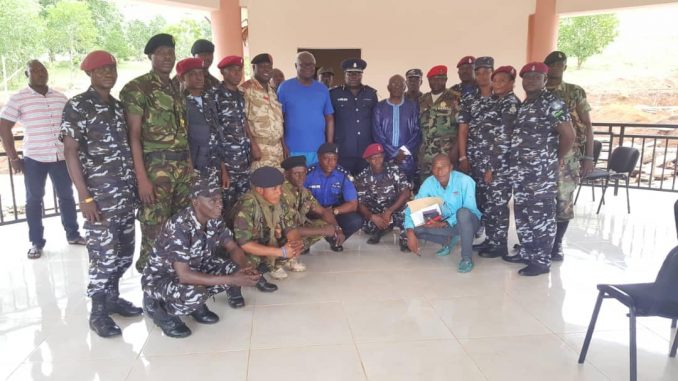 The problem of Former President Ernest Koroma's security guards who were unceremoniously and unilaterally withdrawn has been resolved.
Ex-President Koroma's security officials were asked by the ruling SLPP  government to return to duty last week.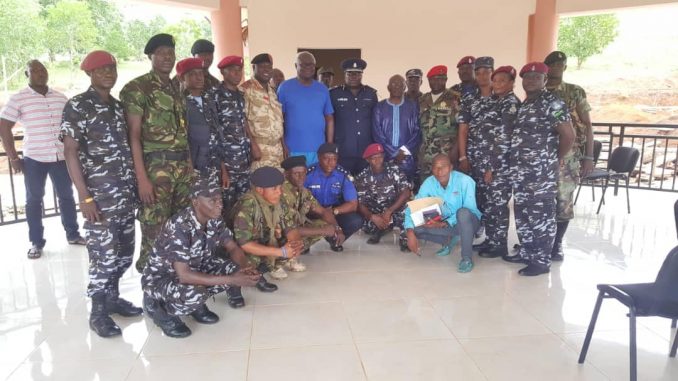 The SLPP Paopa administration headed by President Julius Maada Bio stunned Sierra Leoneans and the international community many months ago when they decided to withdraw the state security forces assigned to former President Ernest Bai Koroma, which many believed was a ploy by the President Bio -led administration to disadvantage the former President and deprive him of  his entitlement .
The SLPP withdrew Mr. Koroma's tried and tested security who had served him while in power and assigned him different officers–A move that was flatly rejected by the former President.
By virtue of his position as a two – time democratically elected president of Sierra Leone and currently as a retired President of the State, Ex President Koroma, is entitled to state security and other benefits, according to our country's 1991 Constitution. The action raised public interest, and  former president Koroma objected to such abrupt changes owing to the fact he was neither notified nor consulted prior to changing of his security details. And there was a leaked official Memo that was issued on Thursday, 9th May, 2019, by the Sierra Leone Police directing the withdrawal of the police security personnel attached to the former President as well as the deployment of a set of new personnel.
This action  as a government in withdrawing those assigned security details to former president koroma provoked an intense backlash from Sierra Leoneans and the international community/development partners, which was an unproductive move by the SLPP administration. Well-meaning Sierra Leoneans and our development partners described such moves as being childish and vindictive as well as insecurity within the SLPP government circles, believing that Ex President Ernest Bai Koroma's  presence within his APC party will be an open threat towards the SLPP political survival going to 2023 general elections.
The former president objected to any imposition of any new security details besides those who he had been working with for the past years and who have earned the trust of the former president, to protect him and his family. All  security detail withdrawn from the former president were returned to him at his Makeni residence.
©️Alkay