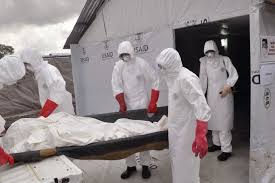 By Mohamed Sankoh (One Drop)
Under normal circumstances and even under extreme situations; I am not a religious person. But with the status quo in Sierra Leone, vis-à-vis issues surrounding the Ebola epidemic, I am faintly and casually becoming a reluctant fan of the saying that "the Almighty God is a patient God".
For if not for the excruciating patience of the Almighty God, all those who are now benefiting from the Ebola epidemic, should have been struck dead by the Almighty God. But here they are, milking the state and growing fat while poor people are dying every day in droves (if the daily updates by the National Ebola Response Centre—NERC—is to be believed)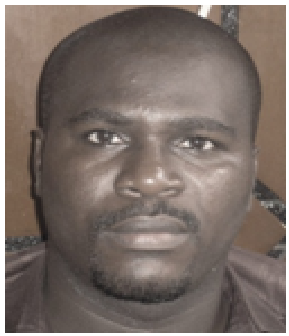 One of the lessons to be learnt from Nigeria and Senegal on the manner they were able to stop the spread of Ebola is through honesty and patriotism. But in Sierra Leone, dishonesty has permeated all the structures put in place to duel the spread of Ebola to the extent that money has been placed far above everything.
The dishonesty started with some Members of Parliament. Many of them, especially those from Kenema and Kailahun Districts, first denied the existence of Ebola in our midst. They only became believers in the existence of the virus only after Le62 million were doled out for "sensitization". That was the start of the current problem and the first major blunder of the ruling All People's Congress (APC). By releasing that money under the Development Committee Fund, the current government inadvertently was pegging the fight against Ebola on money.
And that was how health workers caught the bug. Now, everything about the fight against Ebola is about money. Health workers are no longer willing to provide the services for which they were employed if their allowances are not given on time. And even when the allowances are timely made available; the NERC will find over-blotted lists which have given rise to a new phenomenon called "Ghost Health Workers". And the Ebola Burial Teams will not hesitate to abandon Ebola-nized corpses on the streets, as they recently did in eastern Kenema town, at the slightest delay of their allowances. And in all of these instances, the love of money than eliminating Ebola was the chief factor—albeit they always cite "risking their lives" as justifications for their actions!
Now let me examine the issue of "risking their lives" in the line of duty. In my opinion, for doctors, nurses, and members of Ebola Burial Teams to talk about "risking their lives" is the most paradoxical thing in the whole fight against Ebola. For everything about the medical profession is about risk. When a doctor takes the Hippocratic Oath, s/he is expected to put service to humanity above money. When a nurse receives his or her certificate after completion of his or her course, s/he is expected to know that s/he might one day contracts a disease in trying to save others from that disease. When someone signs up as a member of an Ebola Burial Team, that person knows that s/he is taking up a risky job. And for members of Ebola Burial Teams to talk about stigmatization and risking their lives is either a non-brainer or the dumbest thing to say. If someone knows that a job is risky; s/he has an option.
But come to think of it all, majority of the higher-ups at the Ministry of Health and Sanitation are the ones now praying fervently for the Ebola epidemic to be around for a very long time because they have now seen hot cakes in it. If nurses and members of Ebola Burial Teams are protesting over delay in their allowances; it is because some higher-ups at the Health Ministry and the NERC are playing games with those monies.
And the saddest thing of it all is the fact that Ebola has now been "Commoditified" (in Mass Communicationsspeak). Everything about the fight against Ebola is being treated like a pre-packaged commodity and has been priced. Over 20 radio stations nationwide are now getting Le5 million each monthly in the name of Ebola programmes and messages. About 15 local newspapers are now getting Le3 million each monthly (though theirs is a three-month agreement which logically means Ebola is expected to simmer down in late March next year!) in the name of Ebola advertisements. And when the Hippocratic Oathers, nurses, and members of Ebola Burial Teams are also regarding the fight against Ebola as a lucrative commercial enterprise; then one gets the nauseating picture that Ebola might be in Sierra Leone for a little while!
And do Sierra Leonean children know it's the Christmas season (to paraphrase the rhetorical question of Bob Geldof's Band Aid)? Though some Pan-Africanists have already answered that question in the affirmative; the reality is: They are not feeling the Christmas aura. This is simply because instead of the usual Christmas carols on radio and TV, all what Sierra Leonean children now hear are didactic Ebola messages. Unlike the usual Christmas season of Christmas Trees, Santa Clauses, toys, and decorations; all our children see now are quarantined houses, chlorine-nized ambulances and the beehive activities of Ebola Burial Teams.
And as there now seems to be a scramble amongst many Sierra Leoneans for Ebola money; the only people who know it's Christmas are the philanthropic anti-Ebola foreigners who are comfortably enjoying the spoils of Ebola at the Aberdeen and Lumley beaches, and No.2 River. So, you now see why I have postulated that Ebola might be here to stay.
medsankoh@yahoo.com./+232-76-611-986