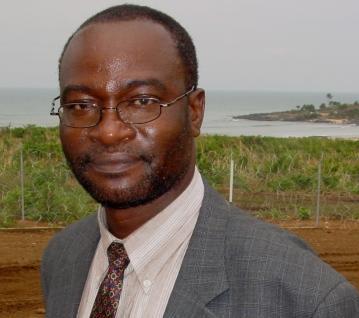 By KABS KANU AND PASCO TEMPLE :
As President Ernest Koroma stays home to lead and mastermind the fight against Ebola, Sierra Leones delegation  is being  headed  at the U.S/ Africa Summit by the Minister of Foreign Affairs and International Cooperation, Dr. Samura Kamara. Ambassador to the U.S, H.E. Bockarie Stevens , is also part of the delegation.
Sierra Leone's President Koroma and Liberia's Head of State, Mrs. Ellen Johnson -Sirleaf have both declared a state of Emergency and cancelled plans to attend the Summit , to give more attention to the Ebola scourge in their respective countries.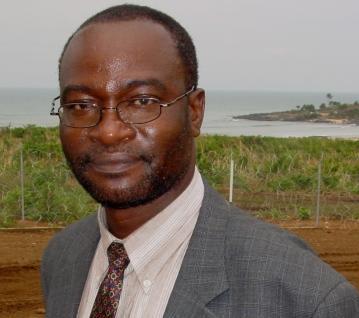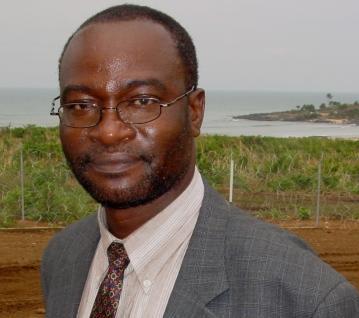 THE NAMES OF LEADERS OF DELEGATIONS TO THE SUMMIT :
Algeria: Delegation headed by Prime Minister Abdelmalek Sellal
Angola: Delegation headed by Vice President Manuel Domingos Vicente
Benin: Delegation headed by President Boni Yayi
Botswana: Delegation headed by Foreign Minister PhAndu Tombola Chanda Skelemani
Burkina Faso: Delegation headed by President Blaise Compaore
Burundi: Delegation headed by President Pierre Nkurunziza
Cabo Verde: Delegation headed by President Jorge Carlos de Almeida Fonseca
Cameroon: Delegation headed by President Paul Biya
Chad: Delegation headed by President Idriss Deby Itno
Comoros: Delegation headed by President Ikililou Dhoinine
Cote d'Ivoire: Delegation headed by Prime Minister Daniel Kablan Duncan
Democratic Republic of the Congo: Delegation headed by President Joseph Kabila Kabange
Djibouti: Delegation headed by President Ismail Omar Guelleh
Egypt: Delegation headed by Prime Minister Ibrahim Mahlab
Equatorial Guinea: Delegation headed by President Teodoro Obiang Nguema Mbasogo
Ethiopia: Delegation headed by Prime Minister Hailemariam Desalegn Boshe
Gabon: Delegation headed by President Ali Bongo Ondimba
Ghana: Delegation headed by President John Dramani Mahama
Guinea: Delegation headed by President Alpha Condé
Guinea Bissau: Delegation headed by President Jose Mario Vaz
Kenya: Delegation headed by President Uhuru Kenyatta
Lesotho: Delegation headed by Prime Minister Motsoahae Thomas Thabane
Liberia: Delegation headed by Vice President Joseph Nyuma Boakai, Sr.
Libya: Delegation headed by Prime Minister Abdalla Alteni
Madagascar: Delegation headed by President Hery Rajaonarimampianina
Malawi: Delegation headed by President Arthur Peter Mutharika
Mali: Delegation headed by President Ibrahim Boubacar Keita
Mauritania: Delegation headed by President Mohamed Ould Abdel Aziz
Mauritius: Delegation headed by Prime Minister Navinchandra Ramgoolam
Morocco: Delegation headed by Prime Minister Abdel-Ilah Benkiran
Mozambique: Delegation headed by President Armando Emílio Guebuza
Namibia: Delegation headed by President Hifikepunye Lucas Pohamba
Niger: Delegation headed by President Issoufou Mahamadou
Nigeria: Delegation headed by President Goodluck Ebele Jonathan
Republic of the Congo: Delegation headed by President Denis Sassou-Nguesso
Rwanda: Delegation headed by President Paul Kagame
São Tomé and Príncipe: Delegation headed by Prime Minister Gabriel Arcanjo Ferreira da Costa
Senegal: Delegation headed by President Macky Sall
Seychelles: Delegation headed by President James Alix Michel
Sierra Leone: Delegation headed by Foreign Minister Samura Kamara
Somalia: Delegation headed by President Hassan Sheikh Mohamud
South Africa: Delegation headed by President Jacob Gedleyihlekisa Zuma
South Sudan: Delegation headed by President Salva Kiir Mayardit
Swaziland: Delegation headed by King Mswati III
Tanzania: Delegation headed by President Jakaya Mrisho Kikwete
The Gambia: Delegation headed by President Alhaji Dr. Yahya A.J.J. Jammeh
Togo: Delegation headed by President Faure Essozimna Gnassingbé
Tunisia: Delegation headed by President Mohamed Moncef Marzouki
Uganda: Delegation headed by President Yoweri Kaguta Museveni
Zambia: Delegation headed by Vice President Guy Scott