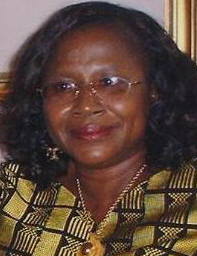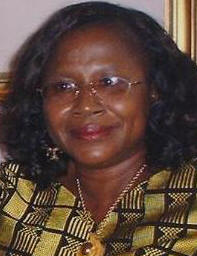 Why the rush? With so many distressing matters surrounding is campaign, why announce a running mate long before the NEC declare the 2012 Presidential and General Elections campaign period open? Sierra Leoneans are no more easily fooled after the damning activities of the NPRC and SLPP. Maada Bio is attempting to take the focus off him, by presenting a running mate with minute credibility to the nation at this time. He is trying to find the long way around his soiled past by pretending to be all about women's right. Maada Bio cannot now convince Sierra Leoneans that he revere women when under his leadership as NPRC's 3

rd

, 2

nd

, and 1

st

 man Sierra Leonean women were raped, tortured, mistreated, molested and brutally killed. Maada Bio's record in the US regarding the abuse of his wife and mother of his children makes it problematic to consider him as a possible first gentleman of our beloved Sierra Leone. Did I hear somebody say Maada Bio once had the contract for the distribution of condoms in Sierra Leone? What a business for Sierra Leone's NEVER to be leader. 
Dr. Khadie Sesay's reputation is on the line if she joins a whacked presidential ticket as the VP candidate. Cocorioko once sound the alarm about her integrity for failing to stand up for the truth at a time when it counts the most. She has put her narrow interest before the nation's concern and liable to tarnish what was left of her character and prestige. In actuality, Dr. Sesay does not have much political clout within her party and the nation to reverse Bio's demise. Just getting somewhere in the neighborhood of 40 votes at their convention is disappointing for someone with long service to the SLPP. She served the student body of Sierra Leone for some time.  She also served the NPRC, Kabbah's SLPP, and now the NPRC's SLPP. If her selection was meant to appease the northwestern block of the SLPP as well as portray Bio as someone championing the course of women, nice try although short of accomplishing both.
 It is not Dr. Sesay that will lead the country. Therefore, the public will continue to rigidly scrutinize Bio's record despite introducing his number two lady this early in the unofficial contest. Thanks to the supportive role Vice President Samuel Sumana has played. He is first to make known the awareness that His Excellency President Ernest Bai Koroma is the undeniable CEO of Government of Sierra Leone. Beginning with him (VP Sumana) everyone else is a supporting cast. Dr. Sesay's inclusion will not quiet the legitimate concerns Sierra Leoneans have about Bio's leadership. If Maada Bio likes, let him assign all his ministerial positions long before Election Day 2012. The best choice for Sierra Leone's Presidency is the incumbent Ernest Bai Koroma. Even in SLPP's stronghold, voters should ensure that His Excellency President Ernest Bai Koroma wins a second term with an IRRESISTABLE MAJORITY thereby forestalling a costly and unnecessary runoff.
Sierra Leoneans BEWARE. We must sound the alarm about any aspirant that is super anxious to get to the presidency.  We see what Bio 'thank you tour' brought on the people of Bo. Maada Bio has a concealed plan for peaceful Sierra Leone that is daunting. Maada Bio has a grimy past and is unable to abide by conventional campaign rules in his bid for Sierra Leone's presidency. He thinks he is Sierra Leone's golden child without reproach, plays only by his own rules and no matter what destine to lead.  We owe it to Sierra Leone to defend her from a neurotic and narcissist Maada Bio. His fixation on power in Sierra Leone is disquieting and should be downrightly rejected. Bio's move is likening to putting the cart before the horse. He has defiantly ignored the looming questions of fellow citizens about his tainted personality. Instead, he has opted to use a woman as a political shield. However, Dr. Khadie Sesay is unable to deflect the citizens' foreboding about Bio's disposition. In today's Sierra Leone, no deceitful maneuver to regain power will work.
The issue of selling Sierra Leonean passports is still up in the air. The issue of the over Four Hundred Thousand Dollars ($400,000.000) stolen from the state's coffers remains unresolved. The issue of fake contracts and the granting of power of attorney to his brother are still out there. The issue of Bio's participation in the grisly extrajudicial killings of 29 Sierra Leoneans remains fluid. The issue of Bio's domestic violence record in the United States forcing his voluntary departure from the US is still troubling. The issue of his appalling human rights record from 1992 to 1996 raises endless questions. The issue of his inability to travel to the US and UK is serious and embarrassing. The issue of his lofty association with brutality, mob action and violent outbursts during campaign activities remains frightening. The issue of tear-jerking partition within the party he leads is somber. There are numerous issues Maada Bio has swept under the mat.  And Maada Bio dreams that Sierra Leoneans will elect him as their next leader? Please!  Sierra Leoneans for the sake of sanity let's keep Ernest Bai Koroma as the President of Sierra Leone until 2017 at which time the SLPP may present a clear-headed individual we might consider for the nation's presidency. With so much uncertain problems, Maada Bio's presidential bid is DEAD and Dr. Khadie Sesay is unable to give it the kiss of life. Lunta!