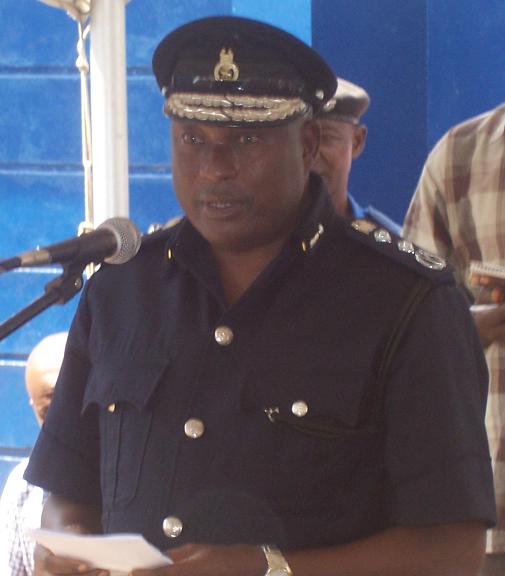 INSPECTOR GENERAL BRIMA ACHA KAMARA
Wednesday January 18, 2006
The Inspector General of Police has assured Sierra Leoneans that there was  no cause for alarm .The Police Chief's assurance came in a Special release from the Sierra Leone Police  that dealt with the recent arrest of the former Spokesman of the rebel Revolutionary United Front ( RUF ), Mr.Omrie Golley .
It is now known from the Police release that three other persons have also been arrested  but the Police statement asked the public to go about their normal business . The Police said their  professional investigation   was  being  conducted .
Following a press release from the office of the President concerning the arrest of Mr. Omrie Golley, the Inspector General of police wishes to inform the general public that Mr. Omrie Golley and three others were arrested by police on Thursday 12th January, 2006.
The arrest was as a result of an earlier tip-off that Mr. Omrie Golley was alledegly recruiting people to destabilize the state.
It is the intention of the police to expedite the investigation and conclude it within the stipulated period. As soon as this is done the police will further inform the public of any charge or charges that may be preferred.
The public is assured that the matter is being professionally investigated. There is no cause for alarm as the situation is under perfect control.
Members of the public are advised to go about their normal business