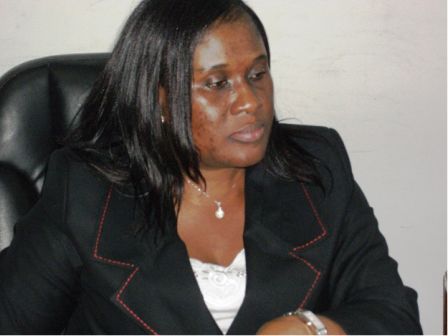 By Abdul R. Bedor Kamara
Assistant Inspector General of Police (AIG), Al-Sheik Kamara, Director of Operations has been accused of putting on hold the Mobile License operation of the Sierra Leone Road Safety Authority (SLRSA) at Mile 38 that was launched on 7th August, 2015.
The Road Transport Authority was created by an Act of Parliament to complement police efforts in the area of traffic control.
As part of its continued road safety campaign, the Sierra Leone Road Safety Authority (SLRSA) in its revenue generation drive for the construction and rehabilitation of roads on Friday 7th August, 2015, officially launched the License Mobile Operation at the Mile 38 Check Point.
This was done in a bid not only to enforce 'Operation Zero Tolerance' but to sensitize and encourage drivers and bike riders to insure and license their vehicles and as well observe road safety measures.
Mile 38 is the main checkpoint to the provinces and bordering Guinea whose route continued to be used by a lot of unlicensed and uninsured vehicles and motor bikes daily.
When this medium visited Mile 38 to have firsthand information as to why the Mobile License Booth was closed, it discovered that SLRSA staff has been prevented from entering the Booth which is now in the protection of teargas armed OSD officers.
This medium again has an encounter with the Police Divisional Traffic Officer, Inspector Alfred Turay and Superintendent A. K. Kabba who were both present during the formal launching on 7th August 2015, they declined to respond   on their action of closing the SLRSA License Mobile Booth and the presence of many OSD officers with teargas, they instead referred the press to ASP Ibrahim Samura, the Sierra Leone Police Media Officer.
Police Divisional Traffic Officer, Inspector Alfred Turay who was present and also made a statement during the launching, commended the SLRSA for efforts in helping to coordinate and enforce the mandate of the police to enhance road safety. He assured that the police would work together with the Authority.
He stated that road safety is his 'baby' and therefore would do his best to ensure that road accidents are minimized drastically and went on to admonish  the community to join hands with the police to enhance a better life for the benefit of all.
SLRSA License Officer for the Mobile Booth at Mile 38, Abibatu Kalokoh stated that the Sierra Leone Police has no mandate of issuing licenses and implored higher authorities to intervene as the Police have interrupted their operations by closing down the booth a week ago. To her, this is a waste of resources and time as they always report for duty since the establishment of the Booth at Mile 38.
She recalled that at the early stage of the operation, their relationship with the police was very cordial as some police officers openly stated that they have now got a better way of intercepting unlicensed drivers and vehicles adding, "although Traffic Wardens are there, but the police gave no chance for them to execute their duty of apprehending unlicensed vehicles and drivers".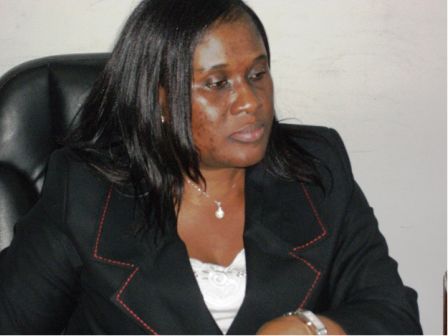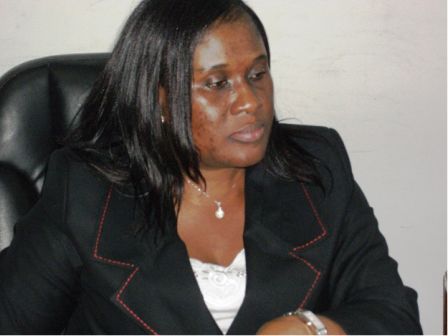 She further stated that within a week they generated over Le 10,000,000 from unlicensed vehicles and drivers.
Abibatu Kalokoh revealed that a taxi with registration number AJC 232 carries a   license which has expired two years ago and is allowed to pass through the check point daily without any action.
AIG Al-Sheik Kamara, Director of Operations responded  that the SLRSA failed  to inform  the Inspector General of Police on  its  operations at Mile 38 which he said  obstructed police  operations at  the Check Point that  was already overloaded with other operations.
He said that if the Mile 38 Check Point  accommodates  the SLRSA operations,  that  would lead to road blocks and furthered by  stating  that he earlier advised the  SLRSA to establish its  operations at Masiaka, the most appropriate place for such an operation.
The Director of Operations went on to state that several people are trying to protect their ego with ulterior motive, adding, "I merely informed the   SLRSA to stop the operation and go back to the drawing board. We are not fighting over authority, a good footballer will not fight for vest, and we are Messi.  We are also concerned of unlicensed vehicles and drivers. SLRSA should go to the drawing board and outline their operational plans which are not stated in the plan I saw".