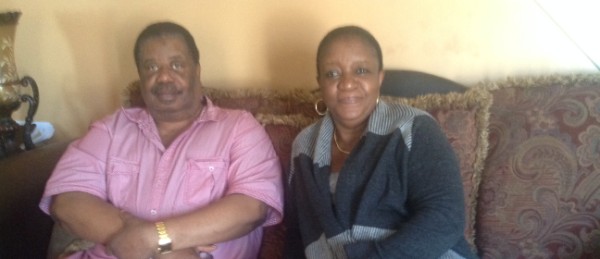 The Special Representative of the United Nations' Secretary General on Sexual Violence in Conflict , Mrs .Zainab Bangura , last Saturday travelled to New Jersey to visit the Publisher of the COCORIOKO Newspaper, Rev. Leeroy Wilfred Kabs-Kanu , who is recovering from a critical heart surgery .
Mrs. Bangura expressed sympathy to the Publisher and lauded the remarkable role he has been playing to promote good governance and national developments in Sierra Leone,  as well as  propagating Sierra Leone-based events  and developments in the diaspora , through the media. She wished the Publisher a speedy recovery as "Our nation needs you " . Mrs.Bangura spent the day with the Kabs-Kanu family at their Poe Avenue residence in Franklin Township, Somerset, New Jersey.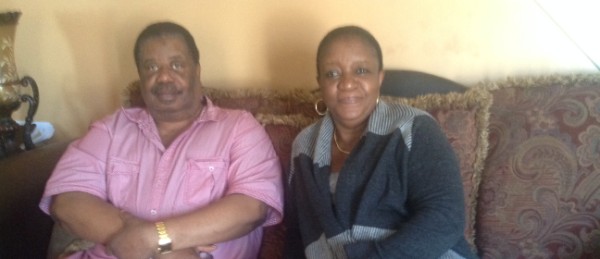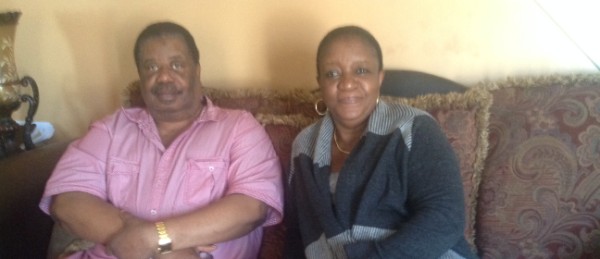 The Publisher and family highly appreciated the visit of Mrs. Zainab Bangura and thanked her and the ambassadors  and Head of Chancery at the Sierra Leone Mission to the UN and other government officials who have been visiting him since he got indisposed .The Publisher thanked her for sympathizing with him and also congratulated her for the marvelous job she is doing at the UN. He said that Zainab Bangura is a pride and a valuable asset  not only to Sierra Leone, but Africa and the world, considering the enormous efforts she is expending to help stop the use of sex as a weapon of war  in conflicts all over the world.
The Publisher said that the most amazing thing about Mrs.Bangura was that though a recent international magazine adjudged her as one of the 8 most powerful women making a difference in the world , she has remained one of the most humble persons imaginable . Before she was appointed SRSG  by the UN Secretary General, Mrs. Bangura served as Minister of Foreign Affairs and then Minister of Health in the Sierra Leone Government.
Rev .Kabs-Kanu, who is also Sierra Leone's Minister Plenipotentiary to the UN and Coordinator of the African Union's Committee of 10 ( C-10) on UN Security Council Reform, expressed appreciation to President Ernest Koroma, through whom he came to know all these distinguished personalities playing a leading role to help him recuperate from his heart ailment.
Rev. Kabs-Kanu told the SRSG that he was presently involved in follow-up treatment with his cardiologists and pulmonary physicians.
Present during the visit was the President of the All People's Congress ( APC ) New Jersey Branch, Mr. Pavi Jalloh.