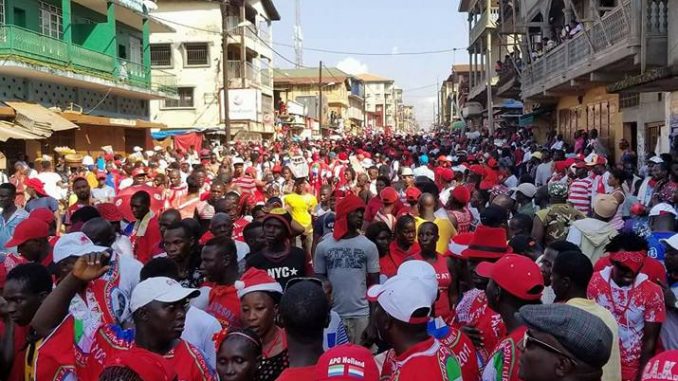 By KABS KANU
The Chinese crowd pulled by the APC today in the East End Paddle parade left no doubt that the party's momentum, going into the 2018 elections, has not faded, as the opposition is erroneously saying, but that it is in fact escalating.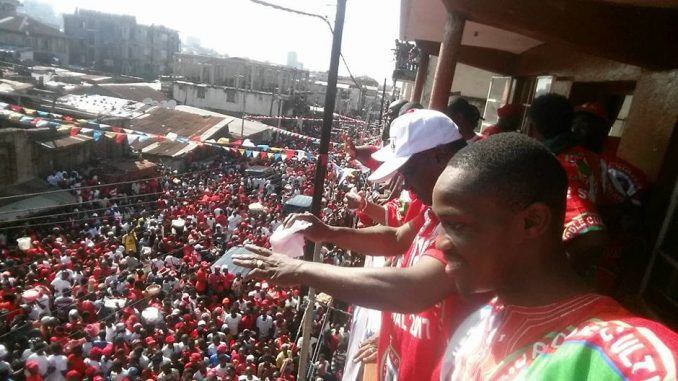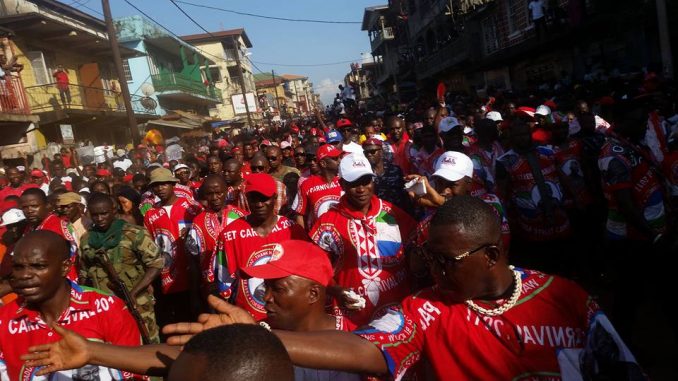 The whole of Freetown was today turned red by teeming throngs of APC supporters as seen in the photos and videos. Reports coming in say that it is red in the East, red in the West, red everywhere , demonstrating the numerical power of the APC in a game where numbers are everything.
PRESIDENT ERNEST KOROMA and ministers as well as the Presidential candidate, Dr. Samura Kamara and his running mate, Hon. Chernor Bah, popularly known as Chericoco, and party officials attended today's parade.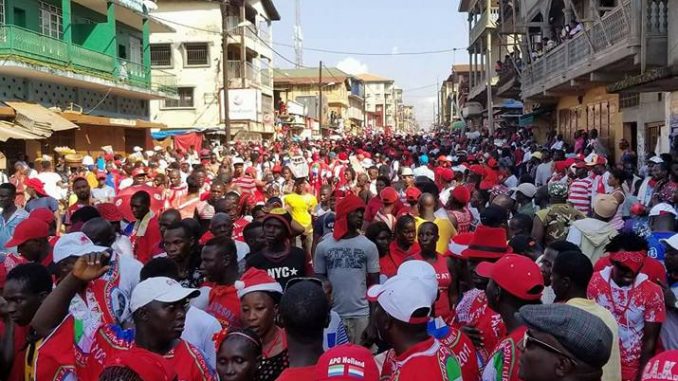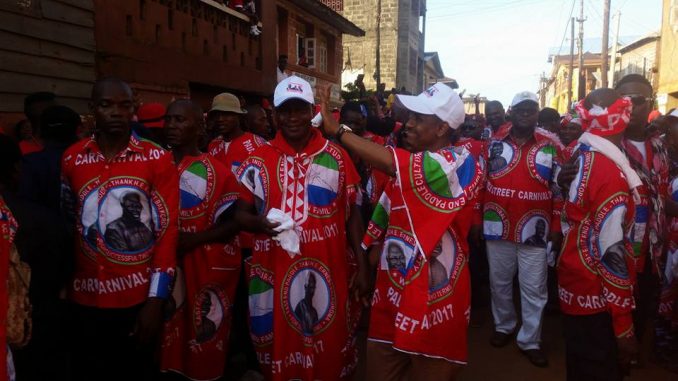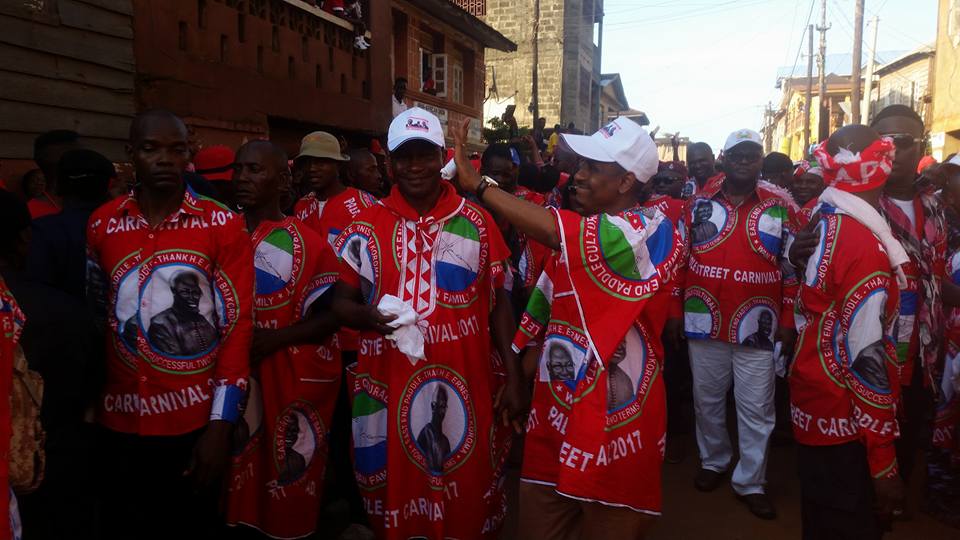 Many stalwarts of the APC , interviewed by the Cocorioko Newspaper, said that the numerical power of the party , as seen today, is a clear sign that victory is imminent in 2018, though the APC must not be complacent but must continue striving and campaigning hard for Dr. Samura and Hon. Chericoco.
Photo credit : Idrissa Conteh . and Dauda Musa Bangura
SEE FULL REPORTS LATER