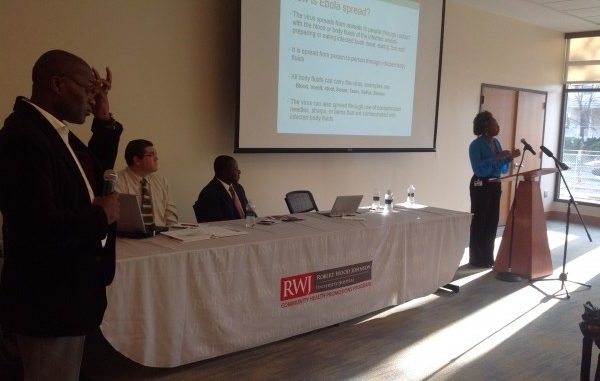 It was a busy weekend at New Jersey as we continue our fight to get this Ebola outbreak more international attention . We had a major press conference on Friday and a community outreach meeting on Saturday where a young Sierra Leonean-born medical doctor , Mafudia Suaray , gave an inspiring community lecture on Ebola that will boost sensitization efforts.
Dr. mafudia Suaray, giving a very important lecture on Ebola during our community Awareness and Sensitization meeting yesterday in New Jersey. Her husband too is a medical doctor and a proud alumnus of CKC, like your humble servant. Very proud of them
I will bring you full details of this meeting and photos.