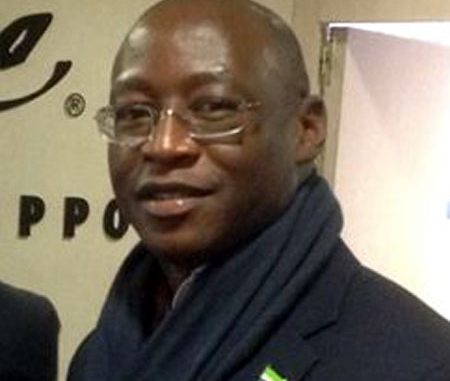 Early this week, Sierra Leone's President , Dr. Ernest Bai Koroma,  was supposed to have attended a key Ebola Conference in Britain, but the plane sent to convey the President and his delegation developed engine trouble and the trip was called off. A day after the incident , the Awareness Times newspaper carried a headline that partly read :  Brian Gilpin & Abdulai Bayraytay named in Saga of Plane Sent by "the British" with technical problems.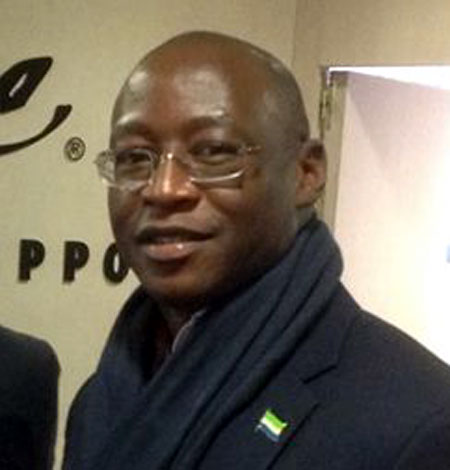 BRIAN GILPIN : PHOTO COURTESY- AWARENESS TIMES 
In the article, Dr. Sylvia Blyden, the former Special Executive Assistant  ( SEA ) to President Koroma , disputed the explanation made by Government Outreach Coordinator, Mr. Abdulai Bayraytay that a plane sent by Britain to convey President Koroma to the Conference developed engine trouble . She stated emphatically that "…..Bayraytay might have been economical with the truth because there is little chance the British Government will send such a rotten plane for a Head of State which is why I repeatedly placed the claim of "the British" in quotation in my article of 3rd October." She went on to theorize : " So, if the British Government did not send that rotten plane, the next question is; just who is this "the British" from the international world who sent the rotten plane? I guess good investigative journalists can always get the correct answer and in the process, they might just unveil the sheer incompetence around personal affairs of President Koroma as handled by BRIAN GILPIN, the Personal Assistant to the President…Who is "the British" who sent that plane? Hmmmm! BRIAN GILPIN can surely answer."
It turned out that whatever the insinuations about their involvement , Mr. Brian Gilpin had nothing to do with the plane and also, Mr. Bayraytay spoke the truth when he said that it was Britain  that sent the plane that should have taken President Koroma to London.
The British High Commission in Freetown has not only confirmed that the plane was chartered by Britain but apologised for the technical problem that developed with the aircraft . READ THE LETTER BELOW :