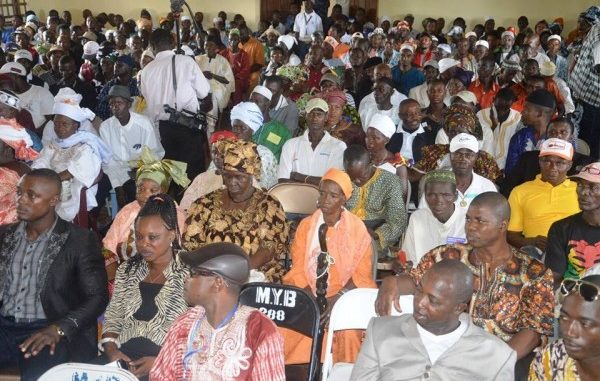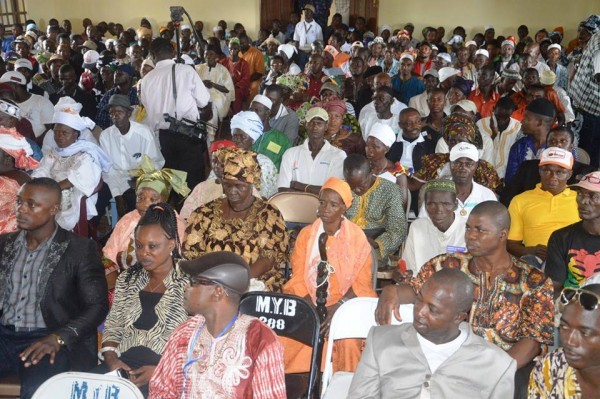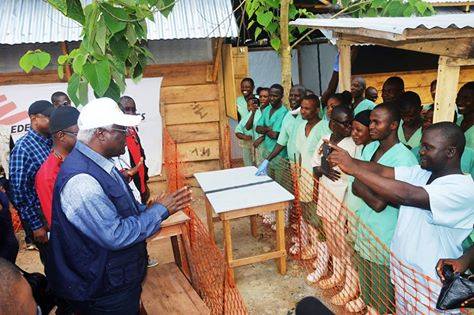 President Ernest Bai Koroma will this morning continue his engagement with stakeholders of selected communities in the Western Area. This exercise will last from 15 to 17 December.
The communities include Goderich, Hamilton, Lakka, Ogu Farm, Adunkia, Gbendembu, Regent, Gloucester, Bathurst, Charlotte, Mongegba, Grafton, Kossoh Town, Hastings, Jui, Rickett, Yams Farm, Rokel, Devil Hole, Rogbangba, Tokeh, York, No.2 River, Borbor, John Obey, Black Johnson, Tombo, Bridget, Russel, Waterloo, Benguema, Mcdonald, Kerry Town, Campbell Town, Koya, Calaba Town, Kissy, Susan's Bay, Cockle Bay and Dwazark.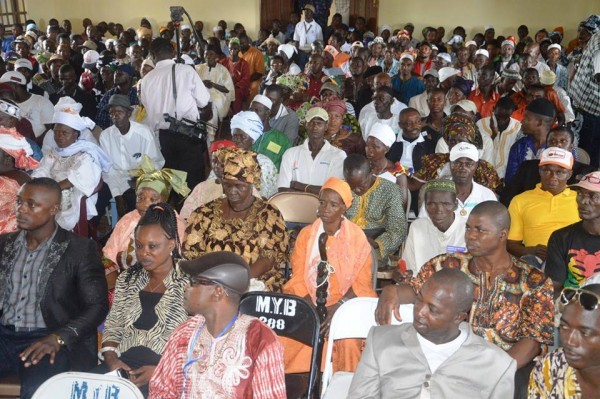 It would be recalled that since President Koroma began his social mobilization drive and engagement with paramount chiefs, chiefdom authorities and other stakeholders from various districts to take personal responsibility of the war against Ebola, many districts have made progress while some still continue to face challenges, including the Western Area, which accounts for over 50% of new cases.
It is for this reason, the president has gone out today to engage communities in the Western Area to ramp up awareness about the pending operation "Western Area Surge" to encourage people to come forward if they have a fever or other symptoms of Ebola and also call the toll free line of 117 for help, especially at an early stage.
This unprecedented level of engagement by President Koroma will be enormously significant in breaking the chain of transmission of the spreading virus.