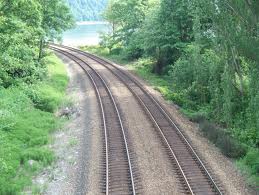 By Maytaal Angel
LONDON, April 10 (Reuters) – China Kingho Energy Group, one of China's largest privately owned energy groups, said it has more than ten interested parties for its $6 billion-plus investment in infrastructure, energy and iron ore mining in Sierra Leone.
Commenting for the first time on reports that the group could spend $6-10 billion to mine an estimated 30 million tonnes a year of iron ore in the West African nation, China Kingho explained it would not go it alone on the project.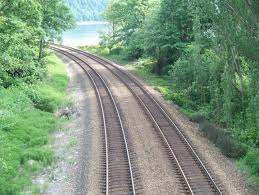 "We haven't signed any official agreements yet but more than ten companies are interested, including miners, steelmakers, infrastructure companies and EPCs (engineering, procurement and construction companies)," James Chang, director of external affairs for the China Kingho chairman's office, told Reuters at the West Africa Mining Investment Summit in London.
He added the companies were from China and abroad, and that the investment spend, which started with exploration works in 2011, would take the project beyond 2017, when mining is scheduled to start.
Kingho, which is carrying out infrastructure and mining feasibility studies in Sierra Leone, signed a memorandum of understanding with the country's mines ministry last May.
Under the agreement, the company plans to construct a 250-km (155-mile) railway from the northern Tonkolili district to the coastal town of Sulima, and to build a deepwater port in Sulima, a smelting facility and an industrial park. It also intends to upgrade roads.
The smelter would be powered by a 350-megawatt hydroelectric station to be built on the Sewa River. There would also be one thermoelectric power generation plant.
"In 2017 maybe we're in production on the mining side, but not all the $6 billion would have been spent by then. That figure includes building infrastructure. We have 14 iron ore exploration licenses in Sierra Leone and four mining licenses," Chang said.
Sierra Leone emerged in 2002 from a devastating 11-year civil war in which drug-crazed child soldiers of the RUF rebels hacked limbs from their victims, making the conflict a byword for brutality.
According to data from the International Monetary Fund, the rapid expansion of the nascent iron ore mining industry fuelled economic growth of 20 percent last year. Economic growth excluding iron ore was 5.5 percent.
However, prices of iron ore <.IO62-CNI=SI>, the world's second-largest traded commodity after oil, have fallen some 11 percent this year, putting potential growth from mining revenues in Sierra Leone at risk.
In addition, economic growth is slowing in China, the world's top iron ore consumer, as Beijing tries to steer the country towards a less stellar but more sustainable, consumption-driven growth model.
"The downturn in commodities has some impact on our domestic and overseas business, but for Sierra Leone, although we've met some difficulties, so far our strategy hasn't changed," Chang said.
British miners African Minerals and London Mining are the only ore exporters in Sierra Leone at present.
To put the China Kingho plan in perspective, London Mining produced almost 3.4 million tonnes of iron ore in Sierra Leone last year, while African Minerals exported 12.1 million tonnes.
Sierra Leone remains one of the world's poorest and least developed countries, and there is widespread frustration that despite the mining boom, more than half of the population of 6 million lives on less than $1.25 per day.
Chang said China Kingho employs several hundred people in Sierra Leone, but that this figure would grow exponentially. He added the company employs around 20 locals for every Chinese person on the ground.
Sierra Leone's President Ernest Bai Koroma, who won power in 2007 and was re-elected last year, has gained praise for improving the business environment, though corruption, poverty and unemployment persist. (Editing by Dale Hudson)
© 2014, COCORIOKO. All rights reserved. – Discuss this and other related articles on the Salone Forum