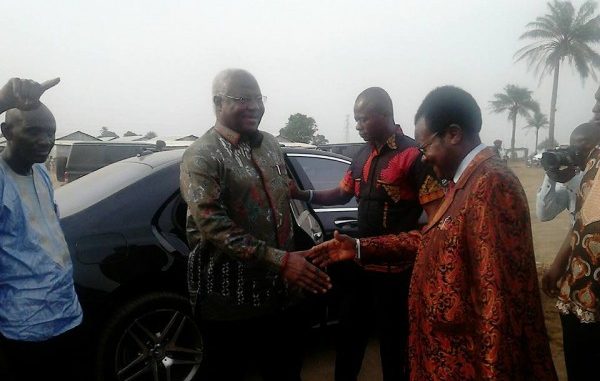 The Committee on the Relocation of Flood Affected Victims headed by the Hon. Vice President Ambassador Dr. Victor Bockarie Foh, on Friday 19th February 2016 took His Excellency the President, Dr. Ernest Bai Koroma on an assessment tour of the Development Site for the Relocation of flood victims & those living in disaster prone areas.
On arrival, the President was greeted by a cheerful crowd, as both the young & old danced for their "World Best, the Salone Messiah".
Inspecting the "showpiece structures" being built by the Chinese company Guoji & the Sierra Leone Housing Cooperation (SALHOC), the President was visibly impressed with their infrastructural designs, paying particular attention to the social amenities.
Welcoming the President and team to their newly relocated community, the spokesperson for the flood affected victims stated, that "the people danced for their President, not because all is well, but because they are happy with the development strides of the government under the Agenda for Prosperity which gives hope for a brighter future."
He further highlighted some of the constraints they are faced with as a community, such as electricity & water supply. He pleaded with the government to help them attract funding from International & Local NGO's, so as to help them develop their community.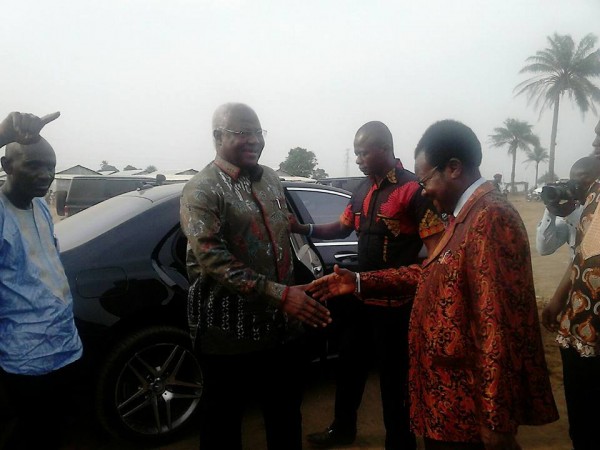 In his response, President Ernest Bai Koroma thanked the people for their warm welcome. He expressed delight at seeing the people happy and appreciative of their new community.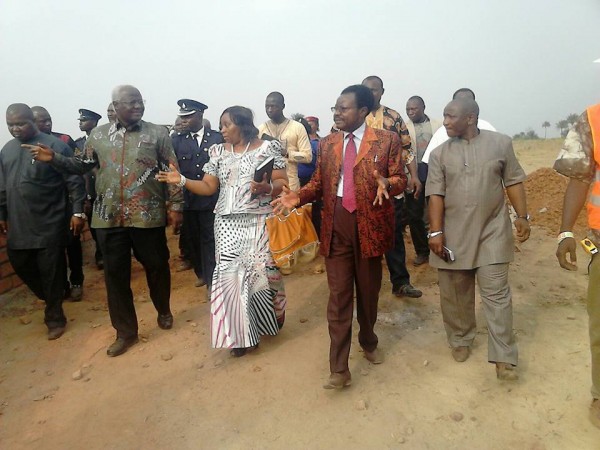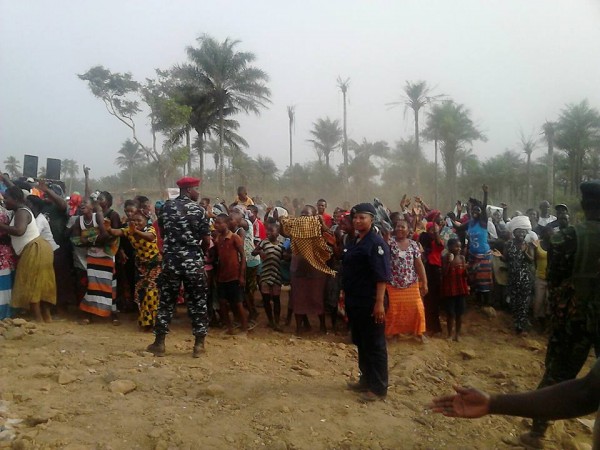 He promised that his government is doing everything within it power to improve on their living conditions. He further assured them, that they will be the first recipients of the new homes being built. As their current makeshift homes are government's initial reaction to the flood emergency.
He encouraged the people, to stop their NGO mentality and engage themselves in trade and skills training that will help the community to grow and become independent.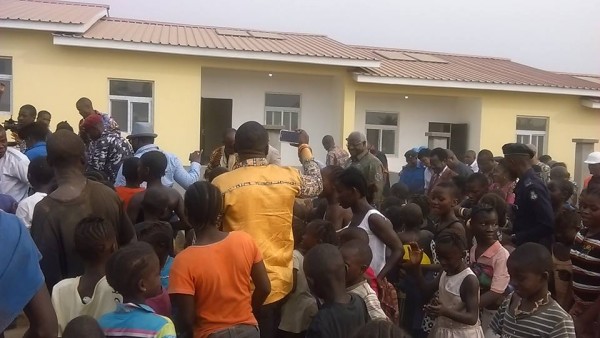 He assured them, that their concerns will be looked into and their constraints addressed. He instructed the Chairman of the Committee, who is also the Vice President of Sierra Leone and Principal Assistant to the President, to get the Energy Ministry involved in improving the light facility in the vicinity.
His Excellency the President, informed the people that his government is putting together an Easter package that will soon be delivered to them by the Relocation Committee. This pronouncement was greeted with a loud cheer.
© The Public Relations Unit
Office of the Vice President