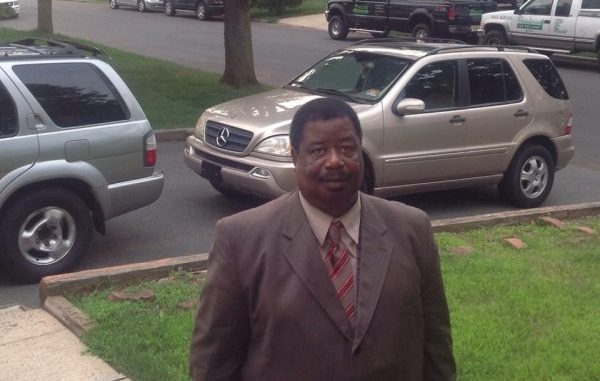 —A PRAYER FOR OUR BELOVED NATIONS SIERRA LEONE, LIBERIA, GUINEA AND NIGERIA AS WE BATTLE EBOLA
By the Rev. Leeroy Wilfred Kabs-Kanu
 Father God, We come to you in the Mighty Name of Jesus Christ ; intervene in West Africa, according to your loving kindness ; according to your boundless mercies, save our people in Sierra Leone and West Africa from this frightful plague. Consider your covenant and the Blood of Jesus Christ that was shed for us on the Cross of Calvary. Take away this Ebola from our midst.
We in Sierra Leone and West Africa trust in your steadfast love and your power to redeem; Father, redeem our nations and make us whole once again. Hide not thy face far from us : thou hast been our help; leave me not, neither forsake me, O God of our salvation.
Father , you asked us to put you in remembrance of your word. Your Word promises your children in Deuteronomy 7 15 : ..The LORD will take away from thee all sickness, and will put none of the evil diseases of Egypt, which thou knowest, upon thee; " Father, in the mighty name of Jesus Christ and in the power of the Blood of Jesus Christ, we claim that promise right now in Sierra Leone, Liberia, Guinea and Nigeria and any other West African nation presently afflicted by Ebola. Take away all sicknesses and plagues from West Africa Quicken the bones and the bodies of our people by your great healing power, O Jehovah Rapha, Our IMMORTAL and omnipotent God; Our God who healeth our diseases .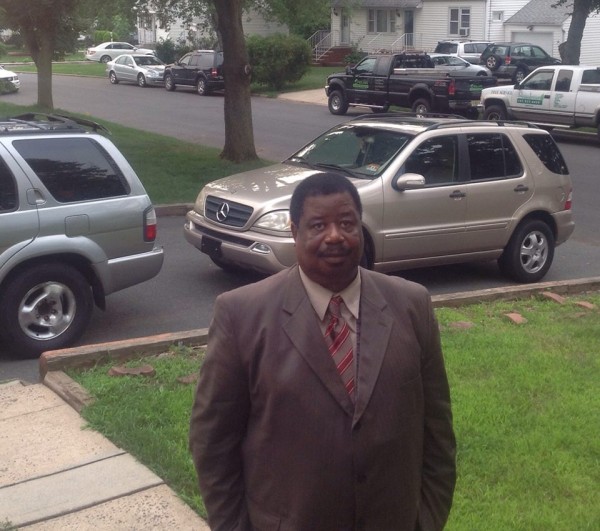 REV. LEEROY WILFRED KABS-KANU RETURNS HOME FROM CHURCH LAST SUNDAY AFTER LEADING PRAYERS FOR SIERRA LEONE, LIBERIA, GUINEA AND NIGERIA
Father , in Psam 107 : 20, your immortal Word, Your infallible word which standeth and reigneth forever says of thee : "He sent his word, and healed them, and delivered them from their destructions." Father, send out your word right now to all the four corners of our beloved nations, Sierra Leone, Liberia, Guinea and Nigeria and the sub-continent and heal our people and save them from their destruction.
You said in Exodus 15 : 26 that you are Jehovah God; The God that healeth us . Father , heal Sierra Leone; Heal Liberia; Heal Guinea; Heal Nigeria. Shower upon us your bountiful grace and love , the love that sent Jesus Christ to die for us on the Cross of Calvary. Forgive our iniquities , our doubts and our petulance . Cleanse us from our unrighteousness and take away the heart of stone from us . Father, save us from the hour of temptation which has come upon us
Father, we commit our leaders into your hands . Your Word tells us in Proverbs 21 : 1 that "The king's heart is in the hand of the Lord, as the rivers of water: he turneth it whithersoever he will." Father, touch our leaders right now . Touch President Ernest Bai Koroma of Sierra Leone; Touch President Ellen Johnson -Sirleaf of Liberia; Touch President Alpha Conde of Guinea; Touch President Goodluck Jonathan of Nigeria. Give them strength to face the plague that has befallen their nations. Pour out your grace and your lovingkindness upon them and help them to make the right decisions. Father, continue to bless them with wisdom and understanding that they may guide their nations out of these latest crises. Save them too from this Ebola.
Father, you have said that you will not abandon us nor forsake us . Do not abandon us or forsake us. Keep us as the apple of your eyes .We stand by your Word in in which you promised us in Psalm 94 :: 14 : " For the LORD will not cast off his people, neither will he forsake his inheritance. " In Deuteronomy 31 : 8 , your word assures us : And the LORD, he it is that doth go before thee; he will be with thee, he will not fail thee, neither forsake thee: fear not, neither be dismayed " .Father , go before us as we confront this army that has come against us.
Eradicate Ebola from the four corners of our countries .Save us and make us whole again and let us come before the congregation and testify to your goodness and saving mercies.
May the Grace of our Lord and Saviour Jesus Christ , the love of God and the sweet fellowship of the Holy Spirit rest, remain and abide with us , NOW and forever more .
AMEN.