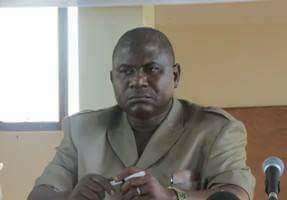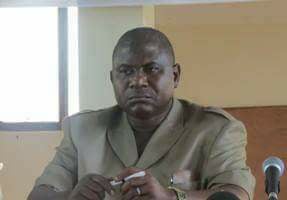 NEC COMMISSIONER
PRESS RELEASE*
*THE POSITION OF THE HUMAN RIGHTS COMMISSION OF SIERRA LEONE ON THE HIGH COURT RULING OF 26TH MARCH, 2018*.
Dated 28th March 2018.
As the established body set up by Parliament to protect and promote the human rights of all in Sierra Leone, the Human Rights Commission of Sierra Leone (HRCSL) has been seised with the ruling delivered by the Honorable Justice A.R Mansaray J in the High Court of Sierra Leone on the 26th March 2018 and has also observed the proceedings in the Supreme Court on 28th March, 2018.
In the absence of any ruling by the Supreme Court, the Commission welcomes the decision of the High Court to vacate the interim injunction as this will ultimately guarantee the fundamental rights of the 3,178,663 registered citizens as enshrined under Section 31 of the 1991 Constitution of Sierra Leone to vote during the run-off election.
The Human Rights Commission of Sierra Leone also welcomes the steps taken by National Electoral Commission (NEC) to relieve some of its workers so as to entrench its integrity to conduct a free, fair and credible run-off election.
In a bid to further consolidateits credibility, the Commission encourages NEC to respect the decision of the High Court and implement the provisions of the Public Elections Act 2012 to the full so as to not only prevent future challenges, but also guarantee open, transparent, free, fair and credible runoff election between the two contesting parties.
The sanctity of citizens' right to vote must always be preserved in public elections as enshrined under Section 31 of the 1991 Constitution of Sierra Leone. Cancellations, exclusions or annulments of votes would amount to an infringement on the right to vote. In this regard, NEC must do everything possible to prevent this from happening and particularly so in the run-off where every vote counts.
The Commission believes that if the directives in the High Court ruling of 26th March and the Public Elections Act, 2012 are fully implemented, it will enhance the transparency and credibility of NEC and further prevent cancellations and nullifications of the votes of peace loving Sierra Leoneans.
The Commission further calls on all political parties, civil society organizations, the media and political party supporters to refrain from hate speech, inciteful comments and tribal rhetoric that have the tendency to undermine the peace and tranquility of the nation at this crucial time in our democratic dispensation.
In conclusion, the Commission continues to call on the entire citizenry of Sierra Leone to exercise restraints, remain peaceful and continue to respect the rule of law throughout the electioneering process.
The Human Rights Commission of Sierra Leone remains committed to the protection and promotion of human rights and will continue to monitor the human rights situation during the runoff election.
*END*
*Signed*:
*Chairperson*
*Rev. Dr. Usman Jesse Fornah*