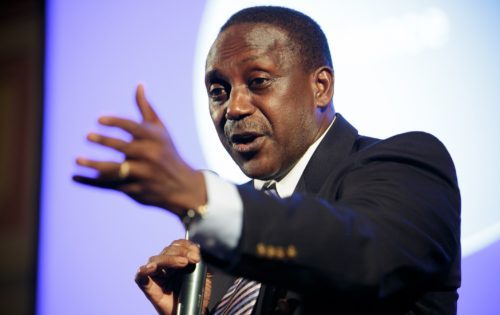 The Chairman of the National Grand Coalition, Dr. Kandeh Kolleh Yumkella,  is seriously lamenting the death of democracy under the present ruling SLPP Government headed by President Maada Bio.
READ BELOW :
Who is Fooling Who: NEC or You?
By Hon. Dr. Kandeh Kolleh Yumkella
Femi, I just saw your post. Thanks for your courage. You are right to pray for Salone. I am in Bo for a Parliamentary Leaders Retreat, sponsored by the EU and Westminster Foundation. Another politically correct event masking the deep divisions, injustices, and falsehoods that belie our political system.
Today we witnessed another diabolical attempt by NEC to kill the democracy that has been nurtured, and built in our country through the blood and sweat of many, especially those who lost their lives during the decade long civil war. After the Tonkoh debacle a few months ago, today NEC demonstrated further contempt for the Sierra Leonean people. Today was daylight robbery.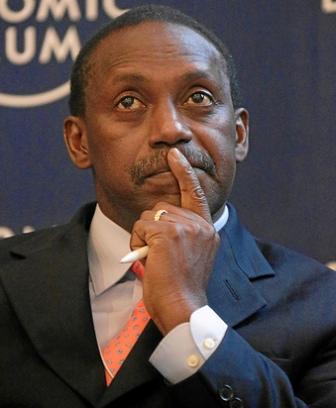 I have always said that institutional corruption is worse than just steeling money. So who is fooling who, NEC or those of us who pretend not to see no evil and hear no evil. Or could it be our moral guarantors who choose expediency and pseudo-stability to kick the can down the road for the next set of diplomats who will be here in 2023. Or is it YOU? Yes you, the Sierra Leone, complicit in your own servitude but pretending to be above it all. Thanks Femi, at least you tried to make a difference. NEC says, Salone Man Munkuh.
NEC knows that last year they nullified countless stations to arrive at their final election results (including dividing the balance 25% by 2). They even did recounts of many stations. Is a recount of 1 out of 135 polling stations so complicated. It only takes 1 hour. NEC knows those who paraded with thugs and disrupted the polling center. There is countless video evidence. So Who is fooling who?
Some have asked what does the law say? The point of law matters but the damage to democracy is bigger. Elections are expensive. NEC is in fact entrenching the two party system to squeeze out newer parties because Alusine and Alasan have their retinue of hundreds of former and current MPs, Ministers, diplomats, contractors, and civil servants who will fill their coffers for a rerun. Can others afford all these reruns when people are struggling to meet their basic needs (with either butter or mayonnaise). Already, a turnout of 38.6% is alarmingly low and probably reflects people's disaffection with the political process and political class.
DR. YUMKELLA ALSO MADE THESE TWEETS ONLINE