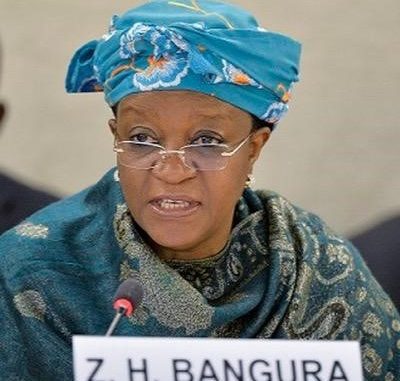 *Purported 'Father of Democracy' – behold Bio was an attempted murderer of democracy*
By James Sandi
The Special Representative of the United Nations Secretary General on Sexual Violence in Post-Conflict countries, Madam Zainab Hawa Bangura has debunked Maada Bio's purported claim of being the father of democracy in Sierra Leone. The U.N. envoy while responding to various issues during the Good Morning Salone Programme on 'Radio Democracy' dismissed the former junta leader's claim and urged him and his handlers to stop flaunting around in borrowed robes as father of democracy.
Zainab Bangura was the head of the Campaign for Good Governance then which was the leading voice in the Campaign for the Restoration of Democracy.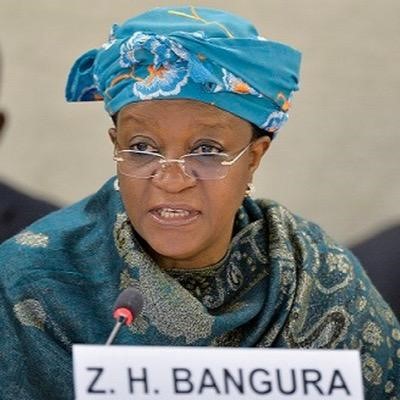 It is worthy of mention that the Maada Bio Paopa camp has couched and prided themselves with this accolade and even made it their 2012 campaign mantra when, in fact, the former coupist kicked against and impeded the democratic process at a crucial moment when this country was hoping for a return to multi-party democracy.
Madam Zainab Hawa Bangura emphatically noted that Maada Bio was against the elections and he did everything to deter the process.
Observers agree that owing to his quest to derail the electoral and democratic process of 1996 together with his thirst for power that led Bio to stage a palace coup against his boss (Valentine Strasser) who had had made it public that he wanted to stand for the presidency in the coming elections. It is logical to draw an inference that this insatiable thirst for power at all cost (PAOPA) has reared itself again in the divided SLPP, which political commentators have posited that the widening divided in the SLPP is as a result of the divisive and military tendencies of Julius Maada Bio. This man (Maada Bio), madam Bangura said, should stop parading himself as the father of democracy. "He is not" she stressed.
According to a Political Science Lecturer at Fourah Bay College, the thirst for power by Maada Bio at all cost has its genealogy from the emergence of the National Unity Party (NUP), Maada's attempt to intimidate the electorate from taking part in the elections of 1996, the alleged assassination attempt on James Jonah, to name but a few. It is therefore imperative that violence and divisive tendencies are ingrained in the personality of Julius Maada Bio.
Maada Bio is NOT the father of Democracy.  He is not even a cousin of democracy. In fact, he attempted to murder democracy that he has been claiming to have fathered.