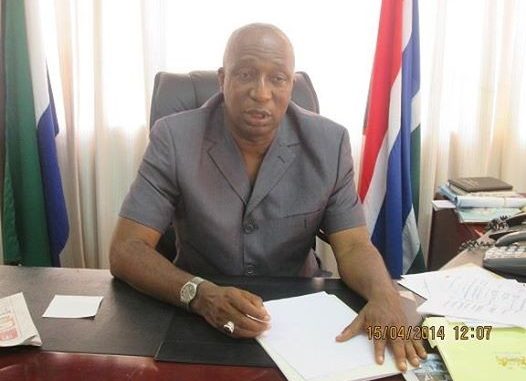 "We refuse to be what they wanted us to be" – Says:- AMB Soulay Daramy .
The newly appointed Sierra Leonean Ambassador to The Gambia Ambassador Soulay Daramy, has even before presenting his credentials to President Yayah Jammeh faced with the uphill task of defending his nation and putting the records straight against the stigma of the deadly EBOLA virus suspected of being present in his country.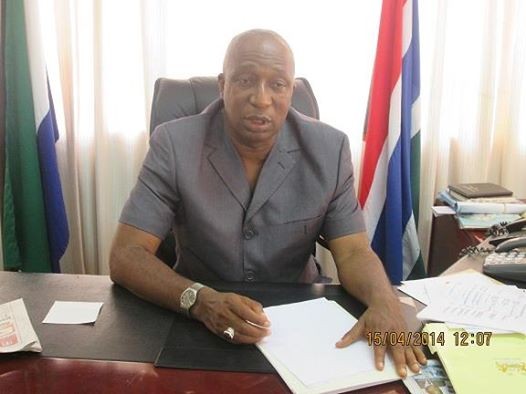 Speaking to a cross section of anxious Sierra Leonean living in The Gambia, who had stormed his official residence at Fajara yesterday, wanting to know and get a clear situation of the suspected EBOLA virus in their country, AMB Daramy said "the suspected presence of the disease in our beloved country is far from the truth. In short the nation's Chief Medical Officer Dr. Brima Kargbo and the World Health Organization (WHO) have clearly stated that there is not any confirmed case of the EBOLA virus anywhere in Sierra Leone. "Therefore, fellow countrymen fear not and put your hearts at rest – For we will refuse to be what they wanted us to be. We are what we are and that's the way it's going to be"
He assured them, that the High Commission supported with technical documented evidence has taken the necessary official steps with the Gambian authorities and asked that they reconsider their decision of suspending all Airline flights from Freetown to Banjul.
According to the Deputy High Commissioner Haja Saidata Sesay, the UN WHO has said it "does not recommend that any travel or trade restrictions be applied to Guinea, Liberia, Mali or Sierra Leone based on the current information available"
According to the WHO latest release on the situation of the EBOLA virus in West Africa, as of April 10th 2014, Sierra Leone although the epidemiological situation in the country remains unchanged, the Ministry of Health and Sanitation continues to lead intensive EVD preparedness activities.  "Seven teams" the release stated "each comprising of a Director from the Health Ministry, a Program Officer of the Disease Prevention and Control directorate and a Program Officer from the National Health Education Program have been dispatched to each district bordering Liberia, and Guinea, Kambia, Kenema, Koinadugu, Kailahun, Bombali, Pujehun, and Kono districts to assess districts preparedness together with local authorities – including community – wide approaches to EVD preparedness and response and to preposition supplies".
Ambassador Soulay Daramy called on them, to behave themselves within the laws of The Gambia as together with his staff, the High Commission is doing its utmost best.
BY:- Ralph Ese'Donnu Sawyerr,
Information Attaché,
Embassy of The Republic of Sierra Leone,
In Senegal and The Gambia.