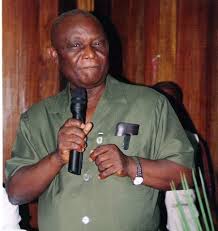 Wednesday May 11, 2005
Vice -President  Solomon Berewa  recently told a delegation of journalists a message that should ring out loud and clear through all the four  corners of Sierra Leone. Addressing members of the relatively new Sierra Leone Reporters' Union , the second  man at the helm of Sierra Leone's national affairs said he was ready to tolerate criticisms from the press.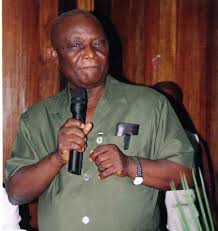 VP SOLOMON BEREWA
This has been a thorny area of our national life–The paranoia that so-called public officials  have about criticisms from the press. It takes only a little time before even the most loquacious of our public officials  expose themselves that press criticisms do sting them like a bee, however loudly they may have proclaimed the virtues of press freedom and democracy from the rooftops. As we write, a whole Editor-in-Chief of one of Sierra  Leone's most radical newspapers , FOR DI PEOPLE  is languishing in jail for his opinions. Paul Kamara was jailed for allegedly defaming President Kabbah .
The morbid intolerance to press criticisms by our politicians, their lackeys and all those wannabes is the very reason why we want to concede that if Vice-President Berewa  really meant what he said, it is good news for Sierra Leone, especially if his declaration is taken up by all other public functionaries.
There is no way that  public officials can avoid  their lives being examined by the press. Once one has thrown himself into the public limelight, he has abdicated the right to shield his life from press scrutiny. Journalists have a  constitutional right to scrutinize the lives of those who serve them .Infact, let us say it here and now that public officials have no protection from the law if only journalists are careful about the ways they go about things. There is a clause in the Libel Law that permits journalists to ask questions about the lives of those who lead them or aspire to leadership positions, once they do it prudently and state that their enquiries are in  the public interest . Where journalists fall into trouble is when they begin to introduce  accusations that they cannot prove through another window the law has opened for them–The defence of Truth by Justification. A good journalist who has studied the libel laws well, unlike a novice or layman writing for the press, should be able to place question marks around the integrity of those who serve them without falling into trouble as long as there is no implied or unimplied malice in what he says, or as long as his aim is not  merely to reduce an official to public ridicule or contempt.
But do our public officials  recognize these rights  ? You bet they don't.  They do not have any learned conception about the role of the press in society. They consider every question asked about their lives as an unnecessary intrusion into their lives or defamation. That  is not so. Those who serve society must be morally impeccable and mentally fit for the tremenduous task of governance. It is the duty of the press , as the watchdog of the state, to ensure that nobody ascends the dais of leadership without bearing these essential qualities , for leadership roles are for people who are role models or whose mental fitness could be not be doubted. .
We hope Vice -President Berewa meant what he said and that other public officials in Sierra Leone would emulate his gesture. Sierra Leone cannot be rebuilt by dishonest men and women. Only men and women of probity can build or rebuild a nation. .